13 Spooky Short Stories You Can Read Online RN — If You Dare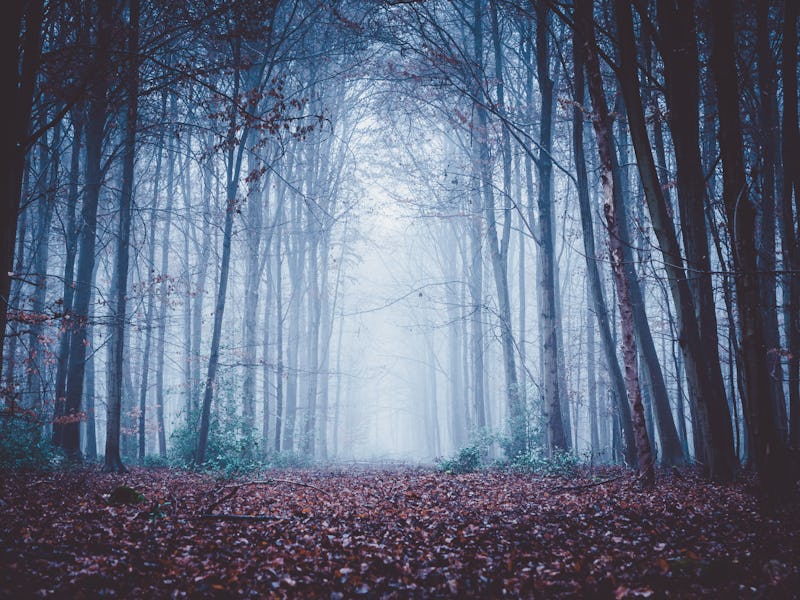 Oliver Oltmanns / EyeEm/EyeEm/Getty Images
The season for spooky ghosts and creepy ghouls is finally upon us, folks! If you need a little nudge to get you ready to jump into your finest costume, I have picked out 13 spooky stories you can read online to get you into the Halloween spirit. Put down that pumpkin-carving knife as soon as you can, pour yourself a hot beverage, and settle in for one of the best creepy tales the Internet has to offer.
Horror fiction has a long history, beginning with Horace Walpole's The Castle of Otranto way back in 1764. More than 50 years later, a teenager named Mary Wollstonecraft Shelley came along to shock the gothic fiction genre with a science-fiction twist, and readers everywhere have been enjoying chilling tales ever since.
Some people like nothing more than being scared out of their wits, and others just can't stand it. If you are anything like me, you can get down with being terrified from time to time, but you mostly just want to leave a peaceful, nearly Hobbit-like existence. Wherever you fall on the spectrum, the spooky stories I have picked out for you below will bring just the right kind of Halloween-y thrills to your October.
Now, if you came to this list looking for your standard collection of ghost stories, you might be disappointed. I have chosen stories that run the gamut from science fiction to fantasy, and everything in-between, because any story can be spooky if you try hard enough. This list includes webcomics, creepypasta, and classic stories from your favorite, spooktacular writers, including Ray Bradbury (Something Wicked This Way Comes), Joyce Carol Oates (The Accursed), and Karen Russell (Swamplandia!). Some of the stories have their moments of humor, while others are just downright unsettling.
That kind of broad selection means that, no matter what your horror-fiction tastes are primed to enjoy, you will find something to love among the 13 spooky stories I have picked out for you on the list below. Best of all, every last one of them is available to read online for free! And every book nerd knows that there is nothing better than free literature, am I right?
Check out my 13 Halloween-inspired reading suggestions on the list below, and be sure to let me know what your favorite spooky tales are by sharing your October reading list with me on Twitter! Happy Halloween, and happy reading!