13 Sexy Gifts Under $100 For Valentine's Day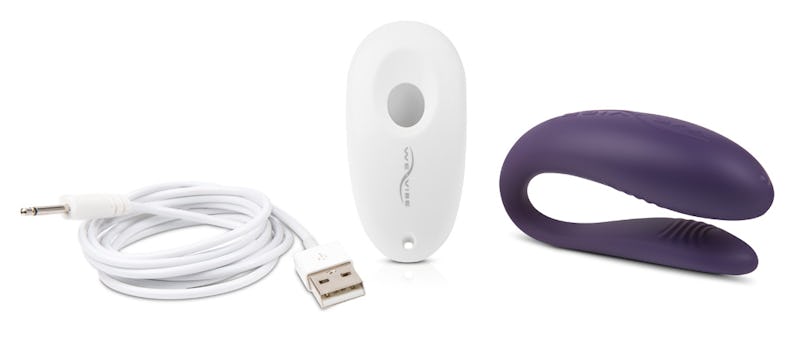 As February 14 rapidly approaches, romantics everywhere are scrambling to make this year's Valentine's Day great, and maybe even better than ever, because that's what romantics do. So to those people, I ask you this: Have you considered giving your partner a sex toy for Valentine's Day? Or maybe giving your partner a sex toys that you can both use? You know, like one of those very exciting couples sex toys that are out there? If not, Valentine's Day is the best time to consider it.
But Valentine's Day isn't strictly confined to just romantic love — you know your BFF wants a sex toy for Galentine's Day this year. And, there's nothing wrong with getting yourself a Valentine's Day gift too, especially if it's a rechargeable wand vibrator or a bullet.
The best part about giving sex toys for Valentine's Day? You really don't have to break the bank to make it a special gift. Whether you're getting a sexy gift for your partner, the person you're kind-maybe-sorta seeing, your best friend, or yourself, there are plenty of affordable options. Here are 13 sex toys under $100 that are bound to impress — and, um, fulfill things that flowers and chocolate just don't.