13 Tips For Your First Pride, According To Queer Women & Nonbinary Folks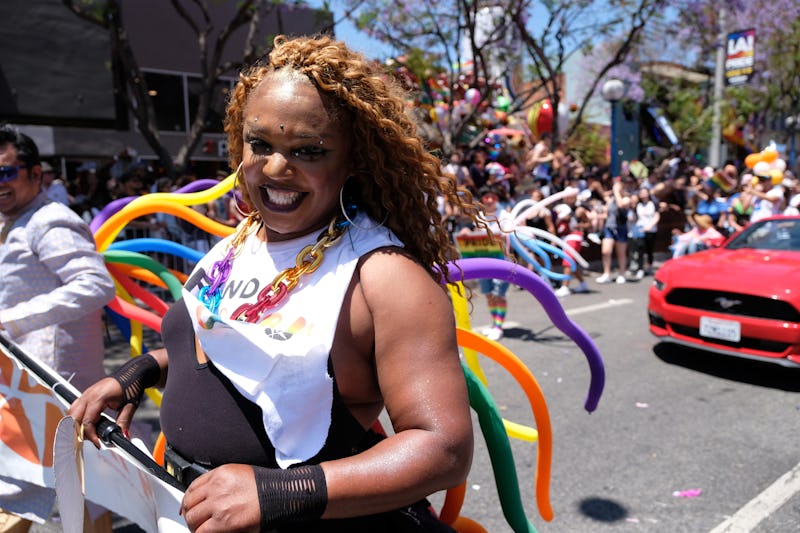 Sarah Morris/Getty Images Entertainment/Getty Images
As you roll through June, the number of Pride events sweeping the country is rivaled only by the number of queer ladies swooning over the release of the Captain Marvel DVD. Maybe you feel like a Pride expert: you've been there, you've done that, and you've gotten all those free sunglasses. And that's great! But if you're new to all of this, and you'll be attending your first Pride event this June, that's great too: welcome aboard!
Going to your first Pride can be everything from exciting to stressful, exhilarating to panic-inducing. So whether you're a social queer who can't wait to wear nothing but a bisexual pride flag, or a person who has never donned trans colors in public before — or if you're like me and are a hopeless combination of those personalities — Pride can induce All The Feelings.
But if you can't resist the rainbows streaming through the streets —especially if it's your first time — just remember that you're not alone. Because that's the whole point of Pride, isn't it? And whatever your Pride personality is, if it's your first time venturing out amidst the flags, you're covered by these tips from nonbinary folks and queer women who have all kinds of experiences with Pride.