13 Women's Equality Quotes For Your March Sign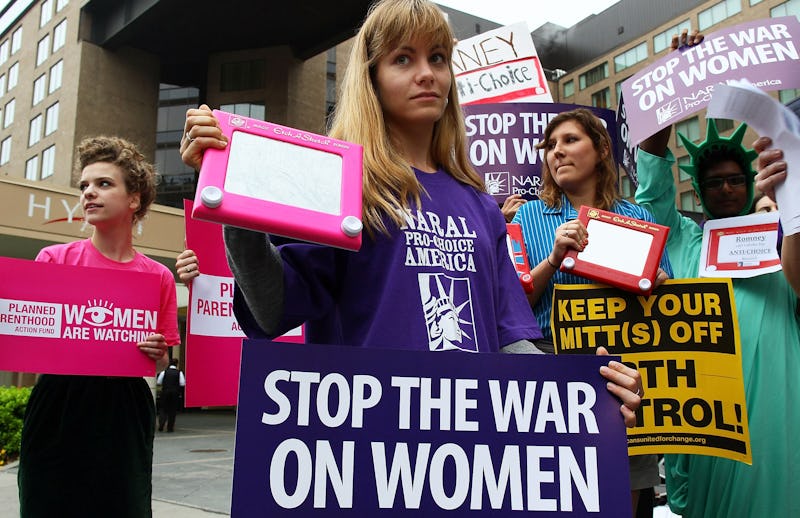 Mark Wilson/Getty Images News/Getty Images
'Tis the season, and night, to make a sign for the Women's March on Washington on Saturday. After all, there's still time to take a stand for what you believe in and put pen to poster board. There are several women's equality quotes for your Women's March sign, all of which are poignant — and essential — messages to convey to the public. And, hopefully, to those now in the White House. With so many topics out there, from reproductive rights to immigration, the sign possibilities are endless.
Of course, aside from the Women's March on Washington, there will be sister marches held in several cities across the United States, from the West Coast to the Midwest to the East Coast, in cities such as San Francisco, Chicago, and New York. The more women who march, the better, and the more signs, the better. After all, you want to get your point across — whether it's through marching or marching with a sign in hand. And you want to convey a lot in just a few words, as many as you can fit onto your poster board, something people can easily read in just a glance.
That said, stumped on what to write on your sign? Without further ado, here are 13 women's equality quotes for your Women's March sign, because they're so powerful you don't even need to create your own catchphrase.