14 Meghan Markle-Approved Recipes From Her Old Blog That You Need To Make This Weekend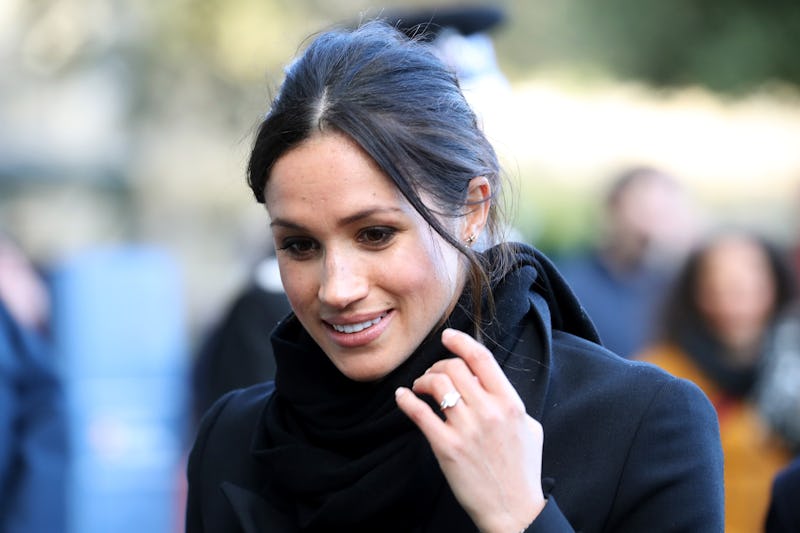 Chris Jackson/Chris Jackson Collection/Getty Images
It's common knowledge by now that Meghan Markle is quite the foodie; indeed, if the archives of her former website, The Tig, are anything to go by, Meghan Markle's favorite recipes all center around fresh ingredients and bold flavors. The Tig's Food section was once chock full of tasty-sounding eats and interviews with notable chefs — and even though food was far from the only topic the site covered, it certainly was a major one. And hey, guess what? A lot of those recipes are still available today.
Markle originally launched The Tig in 2014. Named both for her favorite kind of wine and a word she uses to describe moments when something really clicks into place for her, the site was meant to be "a hub for the discerning palate — those with a hunger for food, travel, fashion, and beauty," according to text that once appeared as a footer whenever you visited. I say "once appeared" because The Tig is no more; Markle shut it down in 2017, so now, all you see when you visit its former home on the web is a farewell message. RIP, The Tig; we hardly knew ye.
But! That doesn't mean that The Tig is totally inaccessible. Thanks to the magnificent beast that is the Internet Archive's Wayback Machine, you can still see the pages on the site that got crawled — and subsequently had snapshots taken of them — while The Tig was still in operation. Navigating a defunct website on the Wayback Machine can be a clumsy process; not all the features the site used to have will be operational in its snapshotted form, and you can usually only access a tiny portion of all the content that was once available.
So here: From me to you, have some of Meghan Markle's favorite recipes. They all look delish, and honestly, I'm highly considering adding some of them to my regular cooking rotation.