14 Old-Fashioned Ways To Tell Someone Off That We Should Bring Back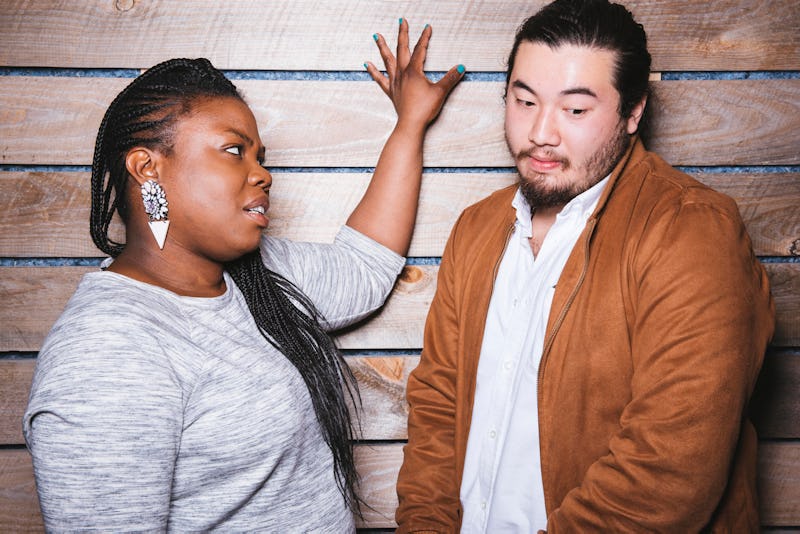 Ideally, insulting someone wouldn't be necessary. But sometimes when joking around with our friends, a healthy dose of teasing may be in order, so why not do it in a cheeky way that gives a nod to the past? Enter: old-fashioned insults. They're fun, they're witty, and they'll definitely surprise the person who you may be playfully sparring with.
"Back in the day ... insults used to be pretty humorous," author and life coach Jaya Jaya Myra tells Bustle. "We've gotten pretty blunt and crude as a society about telling people off, but it didn't used to be this way. People used to stick mostly to insulting someone ... in creative ways, which was considered the best way to insult someone. Nowadays, we tell people how to insult themselves (aka, go f yourself, or f-off), without actually saying anything directly about them." On the contrary, all of these insults actually have a meaning — they say something about what the person doing the insulting really thinks of the person being insulted. Plus, some of them have interesting parallels to how we talk today.
The first course of action should almost always be the high road, a playful dig with the right audience can't hurt every now and again.
Here are 14 old-fashioned ways to tell someone off that we should bring back, according to experts.