The Worst Fears Every '90s Kid Had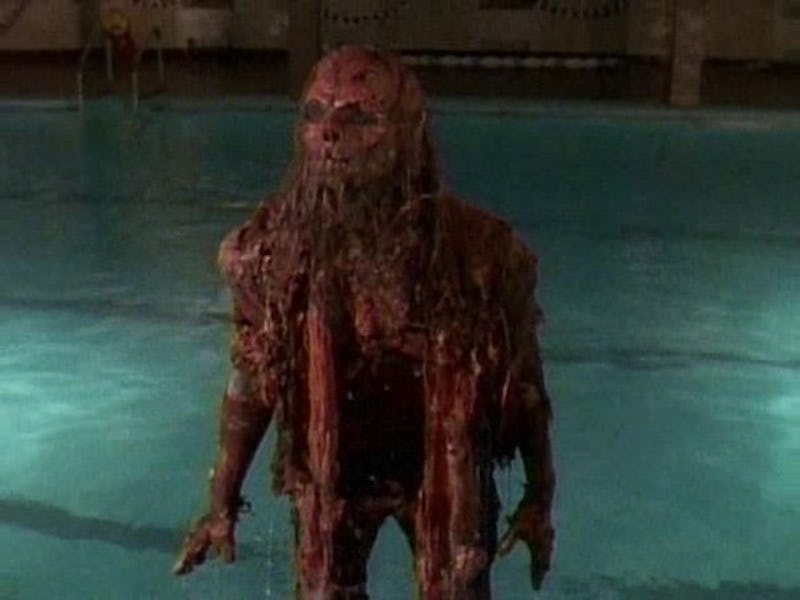 Nickelodeon
Did '90s kids have it pretty great growing up? If you can't tell by the fact that we refuse to let go of the decade until someone pries its nostalgia from our cold, dead hands, the answer is yes. However, having such an idyllic coming of age was cosmically counterbalanced by the worst fears every '90s kid had. Because let's face it: As great as the decade was, there was also plenty to be terrified about if you grew up during that hallowed time — and I'm not just talking about nagging anxiety over whether or not our glittery eyeshadow might scratch our corneas.
No, I'm talking about the deep-seated fears so many '90s kids had. You know, the ones that haunted our dreams and made us question whether or not living during the heyday of Dunkaroos and Pokemon really worth the hype if these foreboding visions of doom constantly loomed. Rest assured, it was worth the hype; '90s kids 4 lyfe, amirite? Still, that's not to say there aren't certain parts of the decade that strike fear in our hearts to this very day.
So grab your raggedy ol' Puffalump for comfort (hey, no judgment here), and let's look back at some of the most persistent fears we faced in the '90s.