If You're Tired Of Stale Dating App Conversations, Try These 15 Opening Lines On Bumble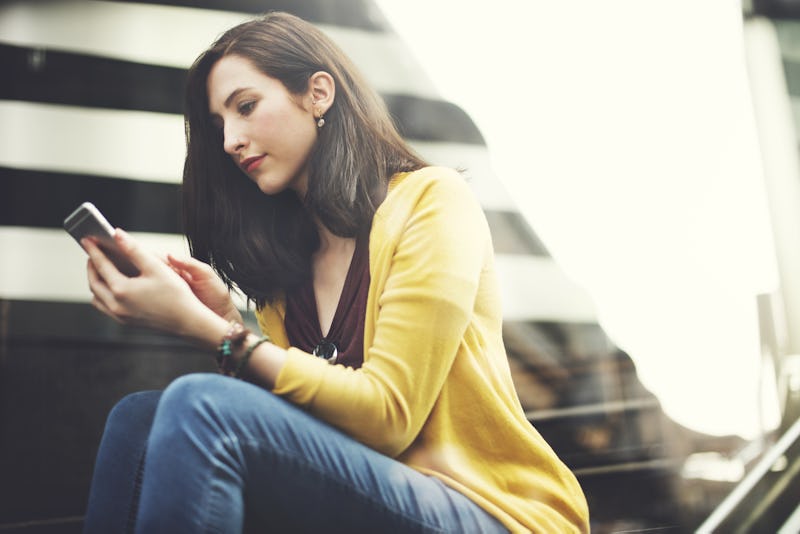 Shutterstock
Instead of kicking back and waiting for a message to pop up, it's good to have a few opening lines for Bumble ready to go, especially since this dating app may encourage you to make the first move. That means scrolling through profiles and scooping up matches. But also knowing just what to say to get a conversation going.
Sure, it can be nerve-racking to be the one to reach out. And yet, "by making the first move, [you have] the chance to set the tone of the conversation, which usually leads to a more empowered relationship dynamic from the start," Samantha Fulgham, chief creative marketing officer at Bumble, tells Bustle.
And it's true! It can feel really good to be the one to ask an interesting question and spark a discussion. Compare this to matching with someone and then waiting around in silence for them to say hi. Where's the fun in that?
When constructing an opening line, it can help to be specific. So give their profile a thorough once over, and see what jumps out. "By sending a personalized and thoughtful first message, it opens the door to the fun, playful exchange that allows you to share an instant connection with the other person," Fulgham says. Read on below for a few lines that may help get the convo going, so you can decide if you'd like to officially meet up in person.