These Novels Are Perfect For The Next Feminist Book-To-TV Adaptation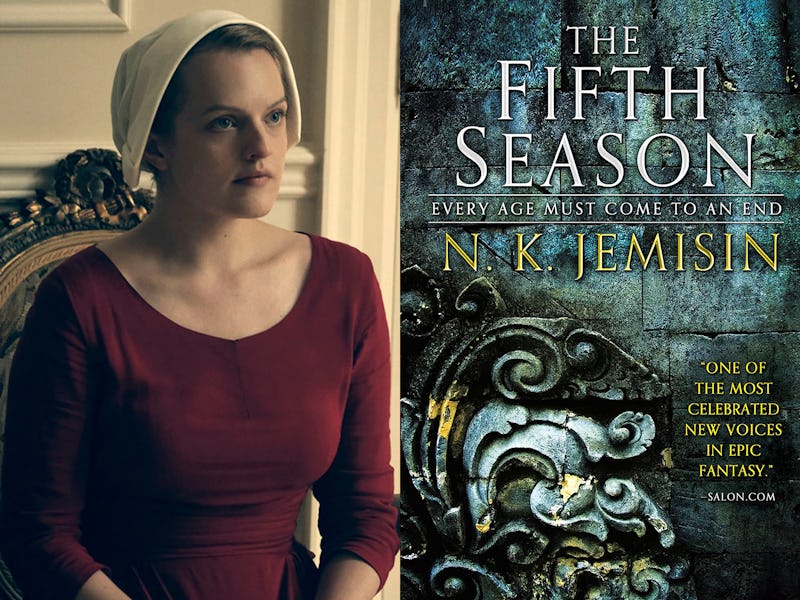 With The Handmaid's Tale on everyone's radar, now seems like a good time to start talking about the other great, feminist novels that should be on TV. There's always room for one more good story on TV, and both streaming services and premium channels have picked up on the bankability of bringing great books to the small screen.
In fact, you can't change the channel without running into a book-to-TV adaptation these days. It seems as if every premium channel or streaming service has at least one book-based series available for our viewing pleasure. HBO has Game of Thrones and Big Little Lies, and Starz has Outlander and American Gods. Showtime wrapped up Dexter and Penny Dreadful in the last few years. You can watch A Series of Unfortunate Events on Netflix, The Handmaid's Tale on Hulu, and The Man in the High Castle on Amazon. That's not to mention Wolf Hall, Poldark, Justified, Under the Dome, About a Boy, Hannibal . . .
The last few years have stoked readers' hopes of seeing their favorite novels on-screen. So, showrunners, if you're reading, these are the titles you should look to next. Check out the 15 feminist novels I think deserve their own TV series, and share your favorite woman-powered reads with me on Twitter!