15 Baby Names Inspired By Margaret Atwood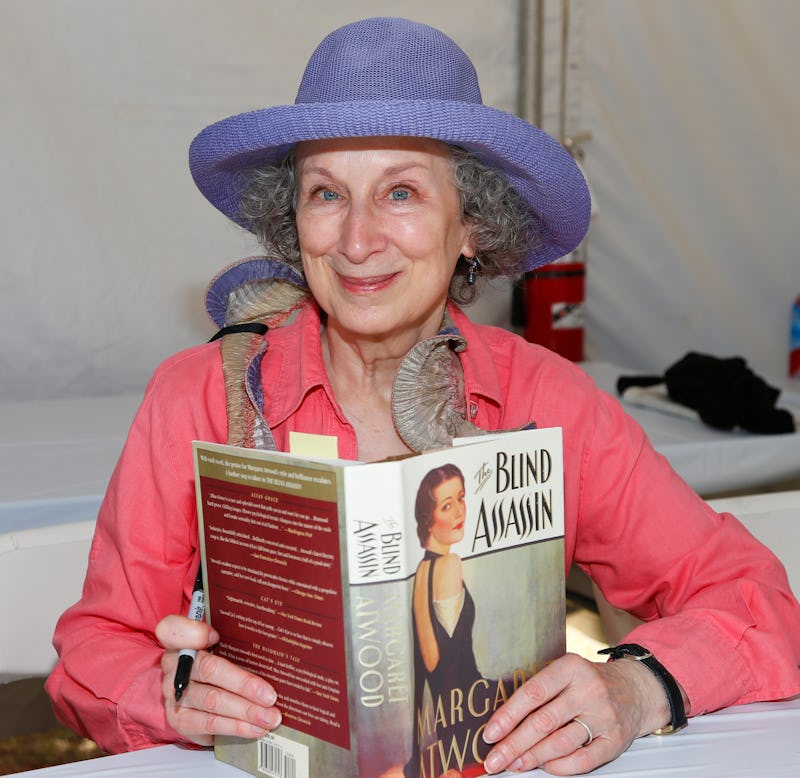 Imeh Akpanudosen/Getty Images Entertainment/Getty Images
Unless you've done some serious ahead-of-time planning, finding the perfect baby name can be super stressful. If you're looking for a timeless, but feminist title for your new addition, you can't go wrong with one of these 15 classic baby girl names from Margaret Atwood books.
With her first graphic novel on store shelves and adaptations of two of her beloved novels in the works, Canadian author Margaret Atwood is experiencing a resurgence in popularity as a new generation discovers her work. Earlier this month, her 1985 novel, The Handmaid's Tale, rocketed to No. 1 on Amazon's Bestseller list, and with both a Hulu miniseries and a graphic novel adaptation on the way — not to mention the ongoing war on women — it's pretty much guaranteed a spot at the forefront of Western literary consciousness for the foreseeable future.
Margaret Atwood's books present readers with difficult heroines in unimaginable circumstances. They aren't perfect. They lie, cheat, steal, kill — sometimes out of necessity, sometimes not. Offred, Moira, Grace, Iris, and others challenge our preconceived notions of acceptable behavior in dire straits, and that's why we keep coming back for more.
Check out the 15 classic baby girl names from Margaret Atwood books below, and share your favorites with me on Twitter!