People On Reddit Are Sharing How Their Parents Gave Them The "Sex Talk" & You Will Cringe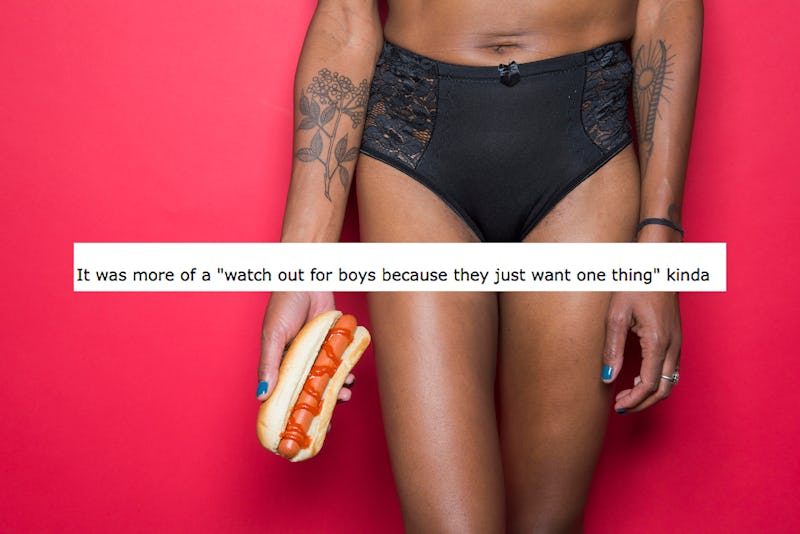 BDG Media, Inc.
For many of us, having the "sex talk" with your parents is a cringe-worthy memory. My dad sat my brother and I down, and started reading from a book called 10 Talks You Should Have With Your Children. After he got three sentences in, he just rolled his eyes and said we could go back to our rooms. Sexual education complete.
But having "the talk" with your parents can be hugely helpful — because sex education is letting young people down in a big way today. "The biggest issue with traditional sexual health education is that there is too little of it," Debra Hauser, President of Advocates for Youth tells Bustle. "...There is a movement afoot and more schools are beginning to implement a comprehensive approach to sexual health education. But too many continue to teach abstinence-only education, failing to educate young people about the health benefits of contraception and condoms and leaving them unprepared as they develop into older adolescents." So "the talk" can make a huge difference.
But how many people actually have "the talk" — and just how awkward is it? Well, in a new Reddit thread users shared their own experiences about how old they were when it happened and just how uncomfortable it was. There was a huge range of ages and experiences, so it's interesting to see how different families approach it. Here's what they had to say.