2017 Will Be Filled With Plenty Of '90s Nostalgia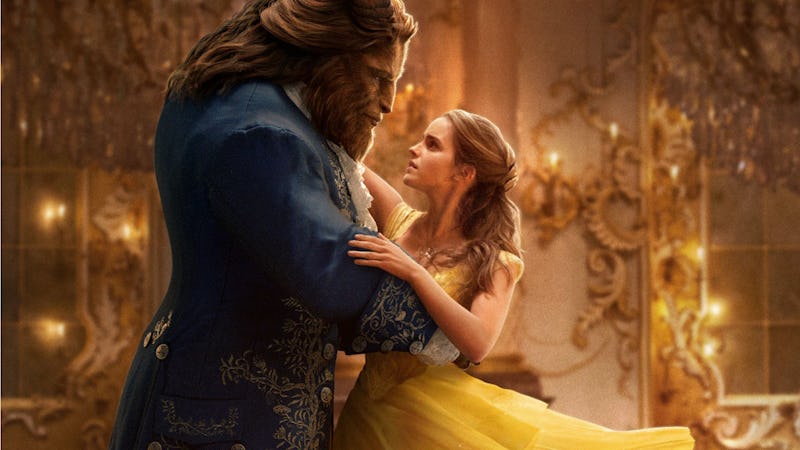 Walt Disney Pictures
If there's one particular era that I'm just never going to be able to give up my love for, it's most definitely the '90s. Of course, that's likely because it was the decade within which I grew up and, as such, I have nothing but shiny, sparkling, pure memories of it. But it's also because movies, music, and TV shows of the '90s were simply some of the best ever. And thankfully, in this time of fervent nostalgia, there's a gleefully gigantic wave of '90s reboots and revivals happening in 2017. So much so, that 2017 might even be the most '90s year ever (so move over 1995 — there's a new queen in town).
So, I'm just going to take this opportunity to prep you all right now for the upcoming nostalgic excitement of 2017. Because you're going to want to keep a note of all of your faves in a Lisa Frank notepad, stock up on Pop-Tarts to gorge on, and keep your Rachel Green style bangs out of your eyes with a neon scrunchie, so that you can enjoy all the '90s goodness coming our way. Here are 16 of the most '90s things happening in 2017:
1. Beauty And The Beast (March 17, 2017)
The classic Disney animation was magical enough in 1991, but I think we can all agree that we'll be swooning and dropping jaws in awe at how enchanting this live action remake will be.
2. Power Rangers (March 24, 2017)
Looking as though it could have the perfect balance of teen angst, high school drama, melodramatic space villains, and superpower-infused fight scenes, this modern revisiting of the '90s classic show has been a long time coming.
3. Ghost In The Shell (March 31, 2017)
The U.S. live-action remake of the iconic 1995 anime movie stars Scarlett Johansson as the movies human-cyborg hybrid lead. It's both oh-so-'90s and oh-so-future that my basic human brain just simply cannot cope right now.
4. The "I Love The '90s" Tour (The North American Tour Continues Until April 28)
The inaugural musical celebration of all things '90s continues throughout the start of 2017 across America (before taking the show global). Featuring performers like Salt-N-Pepa, Coolio, Vanilla Ice, and All-4-One, it's the ultimate opportunity to relive the music of your childhood — live.
5. Bill Nye Saves The World (Spring 2017)
By now, it's clear that Netflix is just simply reading our minds and acting on it, and Bill Nye's 2017 science show is so much proof of that fact. He was our science hero back in the '90s, and in 2017, his Netflix talk show looks set to address science issues which are increasingly vital to modern society.
6. Baywatch (May 26, 2017)
Starring national treasures Zac Efron and Dwayne "The Rock" Johnson in what is frankly an utterly delightful buddy pairing of my actual dreams, Baywatch is a movie blockbuster remake of the '90s TV classic. Expect lots of toned torsos and slow-motion bouncing bosom.
7. The Mummy (June 9, 2017)
Tom Cruise leads this modern reboot of the 1999 remake of the 1932 original (phew...), and though I'm sure part of all of us will be secretly pining for Brendan Fraser the whole time, it still looks pretty fantastic.
8. Stephen King's It (Sept. 8, 2017)
As if the 1990 original wasn't enough nightmare fuel for you as a child, the horror classic is returning to screens in 2017 to reignite all your childhood hatred of clowns. Good grief.
9. Flatliners (Sept. 29, 2017)
The sequel to the 1990 movie of the same name has original star Kiefer Sutherland reprising his role alongside modern stars like Ellen Page, Nina Dobrev, and Diego Luna.
10. Jumanji (Dec. 22, 2017)
Let's all take a moment to thank the universe for the the fact that Jumanji is the second '90s nostalgia blockbuster to star the ever lovable Johnson in 2017. Joining him for the adventure is Kevin Hart, Karen Gillan, and Jack Black, and I cannot wait for those dice to be rolled again, guys.
11. Twin Peaks (Air Date TBA)
The eagerly awaited third season of David Lynch's beguiling '90s murder mystery is finally returning to screens. And hopefully providing some much-needed answers regarding Bob, the Black Lodge, and those damn owls, alongside more weird and wicked wonderfulness.
12. GEM (Album Date TBA)
With the 20th anniversary of the Spice Girls' debut album arriving in 2017, it seems only fitting that the band would release something new for fans — even if it's not quite the Spice Girls as we know them. Instead Geri Halliwell, Emma Bunton, and Melanie Brown are reportedly releasing new material without the assistance of Victoria Beckham or Melanie Chisholm.
13. Hey Arnold: The Jungle Movie (Release Date TBA)
To the surprise of nobody who actually gave a piece of their heart to any single Nickelodeon show, Hey Arnold was a cartoon full of depth and unanswered questions. And one of the main mysteries of the show, pertaining to the whereabouts of Arnold's missing parents, looks like it may possibly form the basis of this upcoming movie.
14. DuckTales (Air Date TBA)
Yes, I'm fully aware that this was more of an '80s cartoon, but that doesn't change the fact that I spent a great portion of the '90s utterly obsessed with it nonetheless. And I'm sure I'm not alone on that. The cartoon defined the childhood of many a '90s kid, and the reboot looks set to be just as amazing (erm, it stars David Tennant as Scrooge McDuck. Be still my beating heart).
15. Tales From The Crypt (Air Date TBA)
'90s kids who braved the ghoulish charms of the Crypt Keeper and his fiendish stories will be delighted to see the show rebooted in 2017 under the watchful eye of M. Night Shyamalan.
16. Xena Warrior Princess (Air Date TBA)
Since it was confirmed that NBC ordered a pilot of a Xena Warrior Princess reboot back at the end of 2015, fans have been gleefully awaiting some sign of its arrival. So, fingers crossed it'll be coming to screens in 2017, because I'm so ready for it.
I'm also so ready to relive some of the best TV shows and movies of my childhood. So, bring it on 2017. Let's do this already.