17 Millennial Women On The Most Expensive Thing They've Bought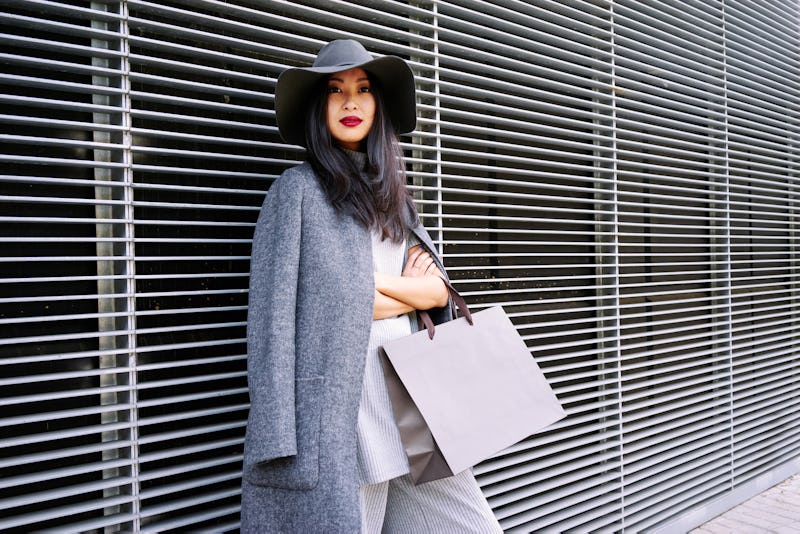 loftflow/Fotolia
Money is a feminist issue — and yet, women are still reluctant to talk about it. According to a recent Bustle survey of more than 1,000 Millennial women, more than 50 percent of people said they never discuss personal finances with friends, even though 28 percent reported feeling stressed out about money every single day. Bustle's Get Money series gets real about what Millennial women are doing with their money, and why — because managing your finances should feel empowering, not intimidating.
Sometimes, making big purchases — i.e., expensive ones — is inevitable. Yet other times, it's frivolous. I spoke to 17 Millennial women on the most expensive thing they've bought and why, and the responses varied a lot, as you'll see in a moment. I also asked them how their purchases made them feel. "Avoiding big financially blunders is one of the main keys to financial success," Canon Hickman, wealth manager at Equity Concepts, tells Bustle. "You can drink coffee from home every day instead of [buying it], but it won't really make a difference if you go out and buy a $60,000 car when you can't afford it."
So What Should We Do When Considering A Big Purchase?
"A helpful way to think about purchases is: Know what your hourly rate is," Hickman says. "If you take your salary and divide it by the number of hours you work, you get an idea of how much you make an hour. Then, when making a purchasing decision, you can think about it like, 'Am I willing to work 15 hours to buy this purse?' It's not just money coming out of your pocket, it's hours of your time."
Funny that Hickman says that, as I do the exact same thing. I think about how much I am paid for a freelance piece and then think: "OK, that shirt at a name-brand store is worth half an article from 'x' publication. However, I can get five shirts at Goodwill for the same price. Or, I can just buy none of them, put the money into savings instead, and go through my closet and see what I haven't worn in a while."
Curious what Millennial women spent the most money on and how they felt about it? Here's what I found out.
Check out the entire 'Young Money' series and other videos on Facebook and the Bustle app across Apple TV, Roku, and Amazon Fire TV.