17 New Year's Quotes From Famous Authors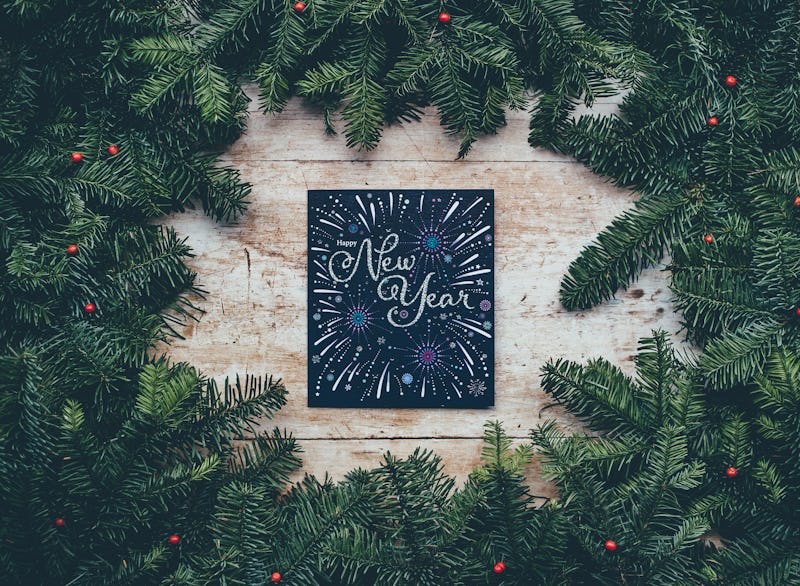 Hang the twinkle lights, pop the champagne, and throw on something sparkly, because the worst year in recent history is finally almost over and it's time to celebrate. While there are a lot of ways to ring in 2017, the very best way for book nerds is to dress like the Fitzgeralds, drink like Hemingway, party like Anaïs Nin, and toast at midnight with one of these New Year quotes from famous authors. Trust me, by midnight, you're better off sharing someone else's words than slurring your own.
Its no secret that 2016 was a rough year for just about everyone. Filled with violence and terror, dirty politics and disappointing election results, hatred and bigotry, the last 366 days are something we'd all rather put behind us, literally and metaphorically. But with a new year on the horizon, now isn't the time for negativity and doubt — it's the time for hope, change, and (of course) plenty of clinking champagne glasses.
The countdown is officially on, and 2017 is almost here. Instead of spending the night reliving the worst parts of 2016, do what any good writer would do and put on something fancy, pour yourself a glass of something strong, and share some of these 17 New Year quotes from authors to help ring in the new year the right way: with beautiful words of wisdom.