17 Birthday Party Ideas That Involve Exactly 0 Alcohol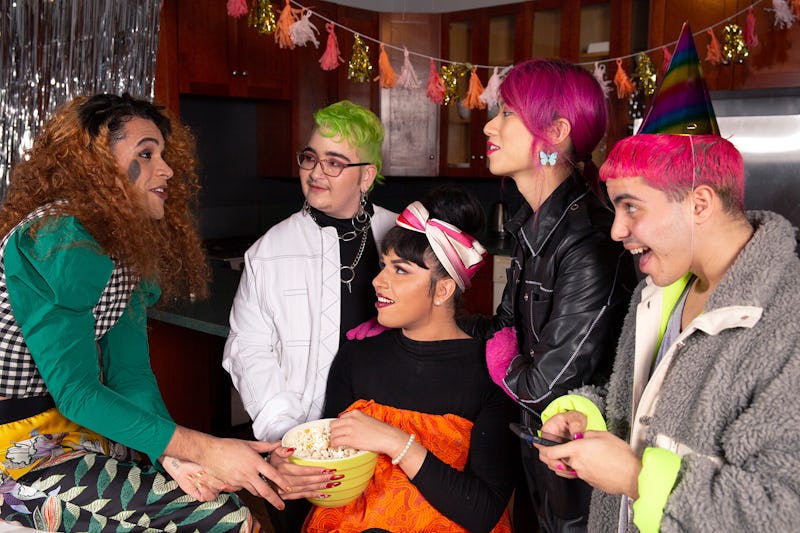 Zackary Drucker/The Gender Spectrum Collection
When you were a kid, birthday parties were all about candy or pottery-painting, and they were always fun as heck. As adults, though, birthday parties always seem to revolve around hitting up a bar. If pouring back the shots isn't how you'd prefer to celebrate your special occasion, however, that doesn't mean you're missing out on any birthday fun. There are a ton of sober birthday party ideas that will leave you and your party-goers with a unforgettable experience — and without a massive hangover in the morning.
Hosting a booze-free birthday party doesn't mean you still can't have an exciting night. Celebrating your birthday alcohol-free forces you to get a little more creative with your activities than usual. You'll probably save some money in the end, especially considering the average city dweller spends well over a thousand dollars on alcohol every year, according to data released by American Addiction Centers resource Alcohol.org. Another option: that money can go towards treating yourself in other ways for your special day.
Your birthday is the perfect time for you to try a new activity, to relax, or to do something intimate with your closest friends. From taking a staycation, to going on the ultimate scavenger hunt, here are 17 booze-free birthday party ideas that everyone will love.