19 Podcasts That'll Help You Crush Your 2020 Goals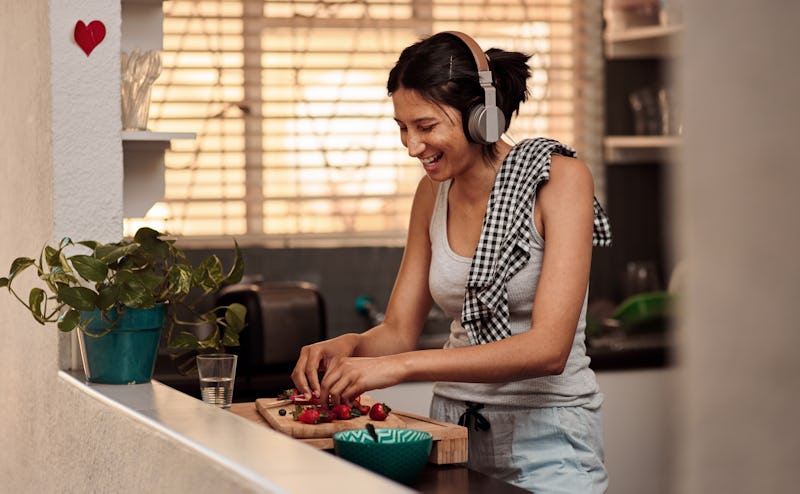 PeopleImages/E+/Getty Images
December is here, which means 2019 is on its way out. And while any New Year is a cause for excitement, 2020 won't just be the start of a new year — it'll be the start of a new decade. Whether your goals involve mental health and mindfulness, or learning new things, one of the most important components to seeing them through is motivation. If you need a little nudge, there are lots of motivating podcasts to help you start 2020 on the right foot.
Regardless of what your 2020 goals look like, it's always nice to have a little help along the way. And it's worth noting that while people often use the new year to set all kinds of resolutions, it shouldn't be about putting extreme pressure on yourself. On top of inspiring you, podcasts can help keep you focused, teach you new things about yourself and the world, and give you time to reflect on your own thoughts and experiences.
From fitness tips and mental health advice to ways to be a better romantic partner, here are 20 motivational podcasts that will help you launch the decade with whatever you're aiming for, whether it's positivity, health, or success.