2018 Love Life Predictions For Each Zodiac Sign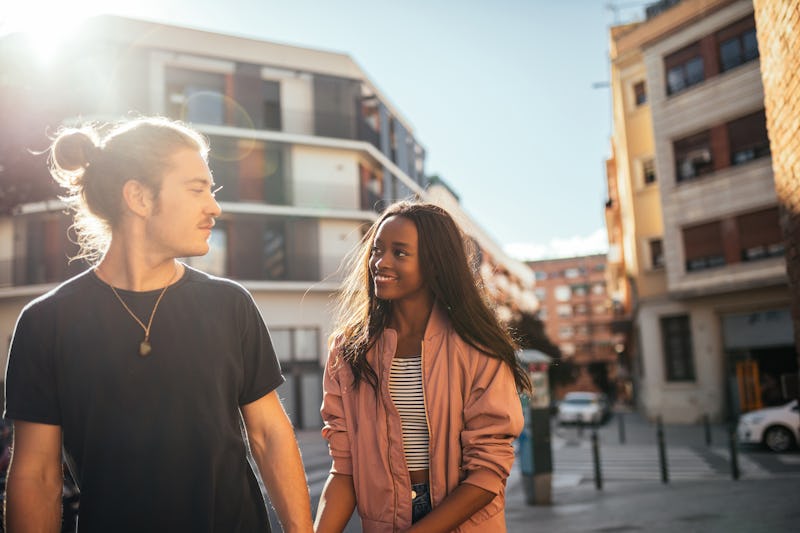 Fotolia
I've always wondered what it would be like to be able to predict the future of my love life: if I knew exactly how things would play out, would I make different romantic choices? Obviously, it's not really possible for each of us to know exactly what's headed our way, but that doesn't stop us from being curious about what the future holds for our love lives — and looking to the ~stars~ for romantic guidance is one way to curb that curiosity. Even though we still have a decent chunk of 2017 left, it's not too early to look ahead at your love horoscope for 2018, and use that as inspiration to make the most of this year's end while prepping yourself for all the great things to come next year.
"2018 promises to be an intense and transformative year for many of us," Linda Furiate, an Astrologer who specializes in relationships, tells Bustle. "Individually and collectively we may be offered moments to dig deep within self, heal our emotional wounds, build affluence and prosperity, and surrender to the mysteries of our being that may yield a year full or hope, promise and joy. Control and manipulation may rear its head only to be severed at the jugular."
So if you're ready for a big change, 2018 could be the perfect time to start fresh: by letting go of bad dating habits and getting in touch with what you really want from a relationship, you could see better romantic results next year than ever before.
"Intimacy may now be experienced to transcend the soul and to merge in a union of spiritual bliss allowing our relationships to feel mutually fulfilling," Furiate says. "If anger, control or jealously appear to dominate our suspicions, we must learn to take a step back and reflect upon our desire and need for relationship. By doing so, 2018 may promise to be the perfect year to let go of behavior that no longer serves us."
Ultimately, what happens in your love life next year (and every other year) is in your hands — if you want to see a change in that department, you have to make changes. Still, it can't hurt to sneak a peek at the year ahead and see what you can expect for your love life in 2018, based on your zodiac sign.