Literally Just 21 Different Ways To Start A Convo On A Dating App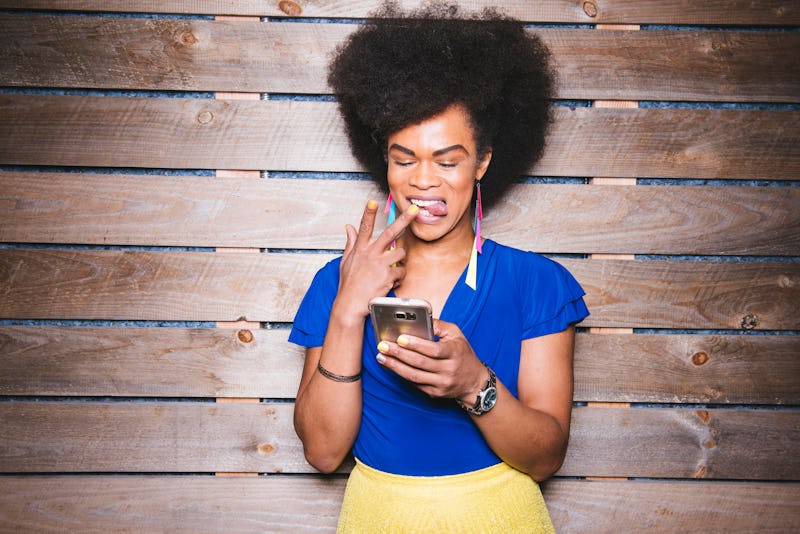 BDG Media, Inc.
When it comes to dating apps, it's all about finding the best dating app conversation starter. Unlike meeting in real life, you can't really win someone over with your personality until you can find the right words to pique their interest and lure them in for more. In order to do that, you need an initial line that's going to deliver.
Read more: 50 Example Sexting Ideas You Can Use Right Now
"What I advise my clients to do is to follow the formula of 'Comment + Question'," certified dating coach and host of the Dates and Mates Podcast, Damona Hoffman, tells Bustle. "Comment on something you see in their profile that intrigues you then ask a question that requires more than a yes/no response. While you can have some luck with the Master of None 'I'm going to Whole Foods, can I pick something up for you?' cut and paste style messages, I have a higher response rate with individualized messages. It doesn't have to be a novel, just honestly respond to the thing that made you swipe right."
While no one is saying you can't try to initiate a chat on dating apps starting with a friendly "hey," creativity, especially in the online world, goes a long way. Here are 21 dating app conversation starters that experts swear by.