21 Things True Horror Movie Fans Will Want To Buy, Stat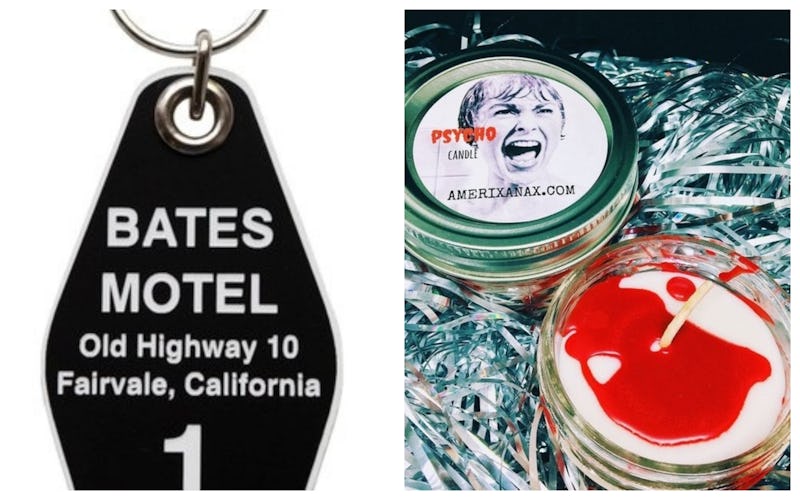 Courtesy of Brands
This is one of the best times of the year, and not just because the weather is cooling off so we can all start wearing leggings and stop shaving our legs. Halloween is around the corner. Any true horror fan knows, though, that every day is the perfect day to celebrate the scary and the spooky. If this is you, you're going to love these 21 products for people who are obsessed with scary movies, because people like us don't know the meaning of "over the top."
The horror community is a big one, and we're always here, lurking, watching, breathing loudly, waiting for the next Halloween remake to come out. But around the best holiday ever is when we really come out of our shells and live it up with all of the most terrifying horror films, our Stranger Things-themed home decor, and our favorite scary podcasts. We are in our element.
You can never have too much horror, though. If you love the gore, the blood, the scares, and the screams, if you love when a movie startles you so bad that you can't sleep at night, I'm guessing you'll go crazy for these 21 things, which will warm your black, cold, dead, shriveled, dusty, horror movie-obsessed heart.