21 Quotes From Rebecca Traister's Timely New Book 'Good And Mad'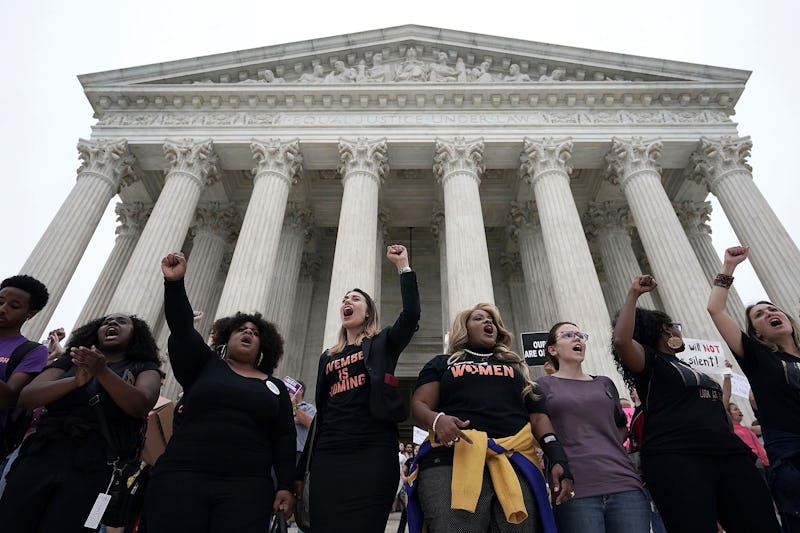 Alex Wong/Getty Images News/Getty Images
New York Times bestselling author Rebecca Traister is good and mad — at least, that is, according to her latest book, Good and Mad: The Revolutionary Power of Women's Anger. Out just days before the divisive (and, as far as Traister was concerned, entirely expected) confirmation of controversial judge Brett Kavanaugh to the Supreme Court — only the latest event to infuriate millions of American women — Traister's book celebrates the past, present, and future of women's rage. Good and Mad chronicles the history of women's anger and the ways that anger has, sometimes, changed the world. It takes a close, hard look at how women's anger is received and interpreted and discussed — who is allowed to be angry (white men, some white women) and who isn't (essentially: everyone else.) A writer who has built a career covering the intersections of feminism and politics, Traister explores everything from the suffrage movement and the Labor Movement to the movements for civil, women's, and gay rights; the Black Lives Matter movement to the #metoo movement, and more. She considers anger as a catalyst for action.
And yeah, it'll make you mad. Good and mad.
Whether you've already read it or are about to, check out these 21 quotes from Rebecca Traister's Good and Mad — they'll leave you both furious and activated. Which is right where we need to be these days.
Good and Mad by Rebecca Traister, $27, Amazon or Indiebound