23 'Gilmore Girls' Pop Culture References You Totally Forgot About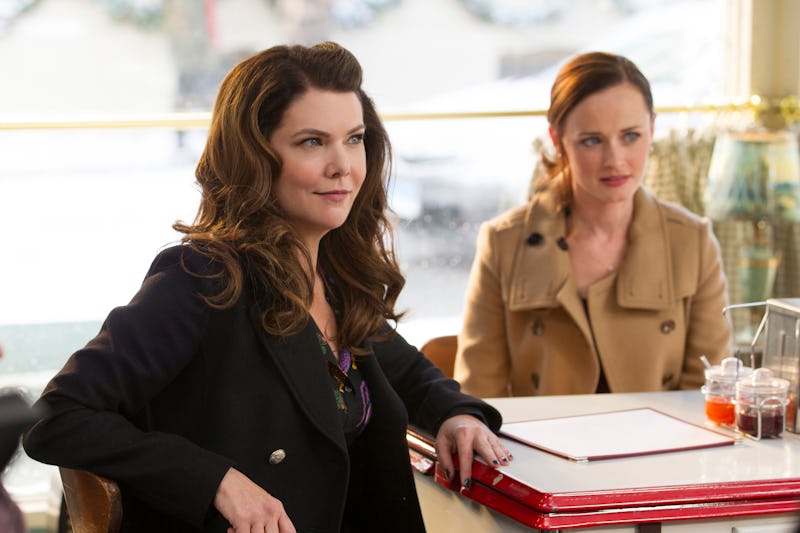 Saeed Adyani/Netflix
No matter how many times you've watched Gilmore Girls, it always feels like a pop culture history lesson. So, obviously, re-watching all seven seasons and the Netflix revival A Year In The Life is the only way to revisit all the Gilmore Girls' pop culture references that you may have forgotten. Honestly, with all the coffee, coffee, coffee that Lorelai and Rory drink, no one blames you for missing some of these the first time around. Boy, do those ladies talk fast.
Luckily, this list will serve as a reminder of some of the high- and low-brow entertainment that the Gilmores just couldn't get enough of. Some of the show's references are a tad dated now, since Gilmore Girls did start way back in the fall of 2000. When it ended seven years later, the iPhone didn't even exist yet, and everybody was only starting to keep up with the Kardashians. Doesn't that feel like forever ago?
The show's creators couldn't possibly predict all the ways pop culture would change between the Gilmore Girls finale and now, but they did get a few things right. Leonardo DiCaprio is still dating models, and Donald Trump is still in the news whether you like it or not. (Turns out, Sookie didn't like it much either.) Let's take a walk down memory lane to see what the Gilmore Girls were into all those years ago.