24 Valentine's Day Gifts To Treat Yourself To This Year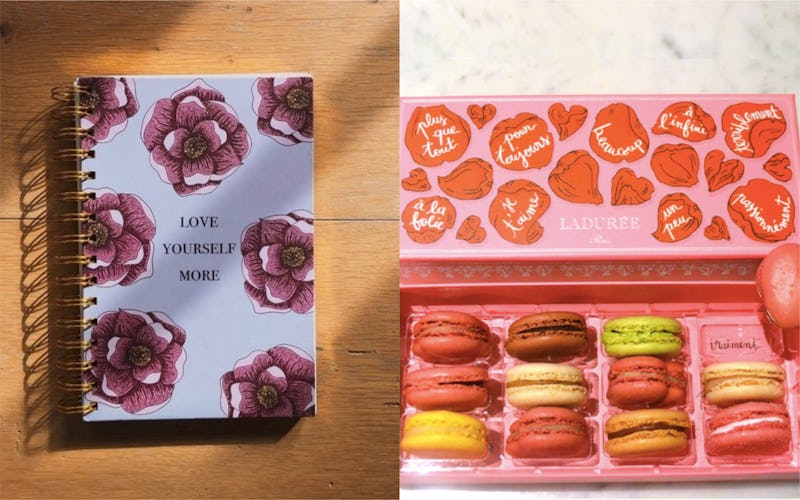 Etsy; Ladurée
Buying presents for other people is thoughtful and all, but you know what they say: "'Tis better to receive than give." (That's what they say, right?) The most romantic holiday of the year is coming up, and that means you need to get something special for the love of your life — meaning you. I've rounded up 24 Valentine's Day gifts to treat yourself to, because they're way too good to let anyone else have them.
Valentine's Day used to be reserved solely for couples. That combined with the fact that decorations go up immediately after the New Year has made it a holiday people either love or despise.
Thankfully, the holiday has gone through a sort of rebirth, and we've started to acknowledge other types of relationships — like the one you have with yourself.
And while — don't get me wrong — the best part of Valentine's Day is still, hands down, when all the candy goes on sale the day after, treating yourself to something special isn't bad either.
Regardless of your relationship status, regardless of the presents you have planned for others, this year, put some money aside so you can have something nice, too. Here are 24 ideas to get you started.