29 Vegan Passover Seder Recipe Ideas For 2020
by Rachel Krantz and Syeda Khaula Saad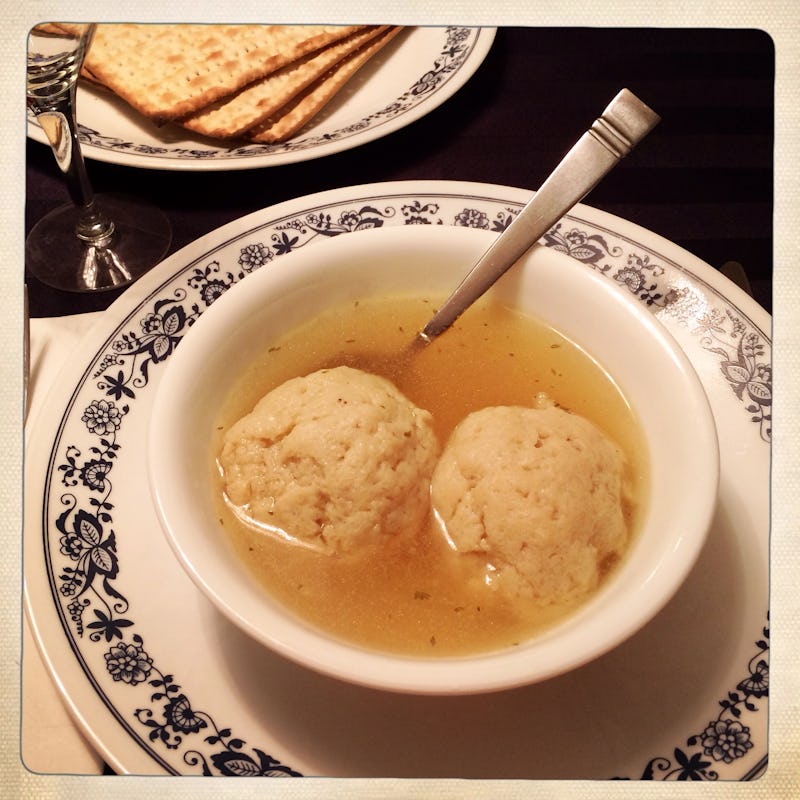 Lisa J. Goodman/Moment Mobile/Getty Images
One of the greatest (and most restrictive) Jewish food holidays is nearly here: Passover. Luckily, as a vegan, I have some practice with dietary restrictions. I also think that being vegan is one of the best ways to celebrate Passover (it's a holiday about freeing those who are enslaved, and animals held captive for food are by far the world's most enslaved population). So, for me, being vegan on Passover and bringing some of these vegan Passover recipes to a seder is a no-brainer, a continuation of my Jewish ideals. That said, things can get a little complicated.
For those who don't know, on Passover, Jews refrain from eating "chametz:" anything that contains barley, wheat, rye, oats, and spelt. Many Ashkenazi Jews also don't eat something called "kinyot" — corn, rice, peanuts, and legumes, based on the logic that they are also used to make bread, and may have other grains mixed in. That said, eliminating kinyot has mercifully fallen out of "style;" in 2016, the Conservative movement "ruled" that those foods were indeed kosher for Passover, meaning that most Jews will feel fine about eating kinyot now. It's up to you, but for the purposes of this article, I'm going to include recipes with kinyot ingredients, but avoid chametz. Got it? Oy vey!
I promise, this will be fun. Vegan recipes are actually pretty perfectly suited to keeping kosher in general (no need to worry about mixing meat and dairy!) so if you have religious family, you can feel assured that bringing a vegan dish is a solid move this Passover. Here are 29 vegan Passover recipe ideas for 2020.
This article was originally published on