3 True Crime Audiobooks To Listen To When You're Sick Of Listening To Creepy Podcasts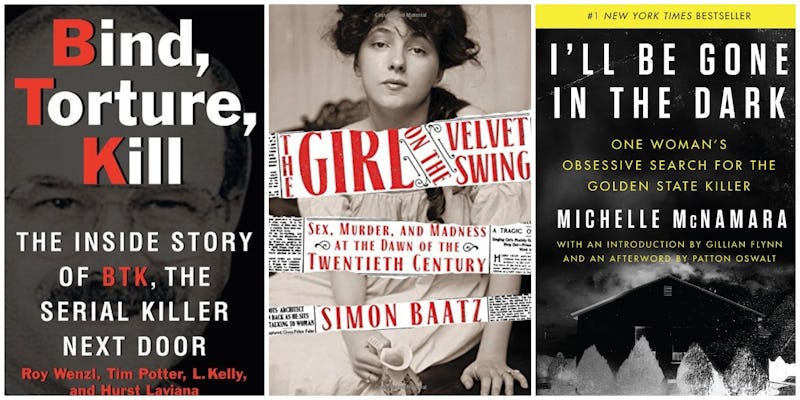 So, you've run out of creepy podcasts to listen to, and you don't know where to turn to next for your daily dose of madness and mayhem? Instead of listening to Serial for the umpteenth time, try one of these true crime audiobooks that will give you just as many chills as any episode of My Favorite Murder. They're like podcasts, only longer, and trust me when I say they are just as addicting.
Like podcasts, audiobooks are a great way to work education and entertainment into your daily life. Since you don't have to sit still to read them, you can enjoy audiobooks while you do virtually anything else. Taking the dog for a walk? Play a chapter of an audiobook while your pooch gets his workout in. Doing the dishes? Listen to a few minutes of your current read instead of straining to hear the TV in the other room. Running errands or getting your grocery shopping done? Ignore the sounds of angry patrons around you by tuning into an audiobook, and tuning out the rest of the world. No matter where you are or what you're doing, chances are, you can listen to an audiobook at the same time, and get through your TBR pile even faster.
If you're a fan of podcasts who hasn't tried audiobooks yet, here are 3 thrilling true crime titles that will satisfy all of your listening needs.