4 Zodiac Couples Most Likely To Argue During Quarantine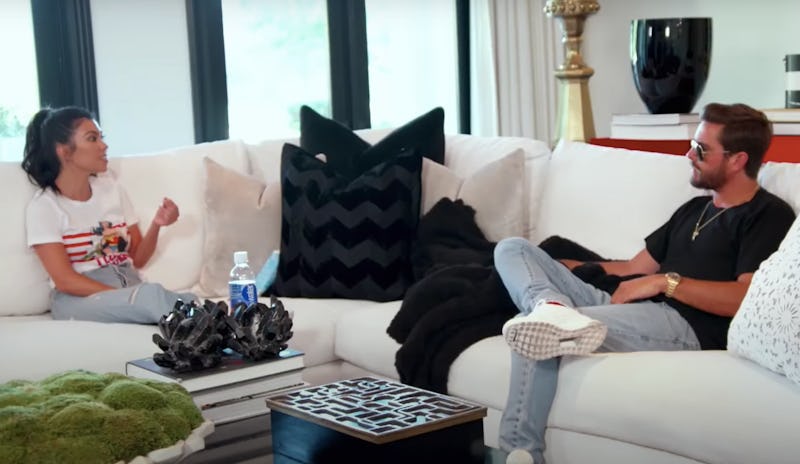 Keeping Up With The Kardashians/E!
Down the road, some couples will look back on their time spent in quarantine and thank the universe for giving them the opportunity to deepen their bond. But if you read that thinking, "can't relate," you may have astrology to blame for that. The hard truth is, love isn't always easy, and no one knows that better than the four zodiac couples most likely to argue during quarantine.
It's true that some zodiac signs are more argumentative and confrontational than others. For example, Aries is super competitive and won't back down from a fight, while Gemini will argue with just about anyone for the sake of arguing as it keeps them stimulated.
But when you talk about zodiac pairings most likely to fight, relationship compatibility plays a pretty big role here. If you're a sign that likes having a lot of space in your relationship, chances are you'll get into more arguments with a partner who feels more secure when they're physically close to you. Practicing social distancing with your partner can make things even worse.
The good thing is that all zodiac couples can get along, but some will have a more challenging time with it. According to Sara Kohl, astrologer and intuitive at Keen, these are the zodiac couples most likely to argue during quarantine.