If You're One Of These 4 Zodiac Signs, The New Moon Will Bring You Lots Of Change This Month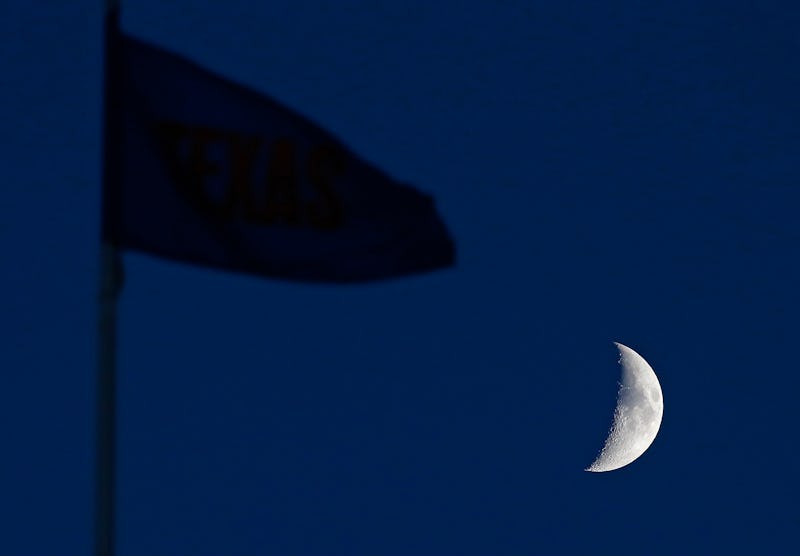 Rich Schultz/Getty Images Sport/Getty Images
If you've been itching for some change in your life, you may be in luck: a new moon in Gemini rises on June 13, and it also happens to be a supermoon, which means it will be even more intense. A new moon always represents the end of one cycle and the beginning of another, and usually comes with positive energy and vibes that give you the motivation to start something different. This new moon falls in the sign of Gemini, the sign that represents duality and adaptability. This lunar event will certainly have an impact on everyone, but there are four signs that will be affected the most by the new moon.
According to Forever Conscious, this new moon stands out as the last in the lunar cycle before a new eclipse season begins, which means that "we are going to be wrapping up and putting end to major themes we have been working with since the start of the year." Everyone will become more aware of their inner thoughts, as we "move blockages from our subconscious into our conscious minds so we can clear them and start fresh." It is certainly time to let go of the past and what hasn't been serving you, and to start some new beginnings. Every new moon is a chance to set new intentions and work on becoming the best version of yourself, especially the one happening this month.
While every sign should be taking advantage of this energy, the Gemini new moon is going to affect some signs more than others. According to astrologist Lisa Stardust, speaking to Bustle, the mutable sun signs will feel the effects the most. Stardust says, "Mutable signs are sun signs that occur at the end of the season. They are the most flexible and changeable by nature — the chameleons who complete projects through their creativity."