5 Fascinating Books About The History Of Strikes — And How They Affect Modern Day Labor Laws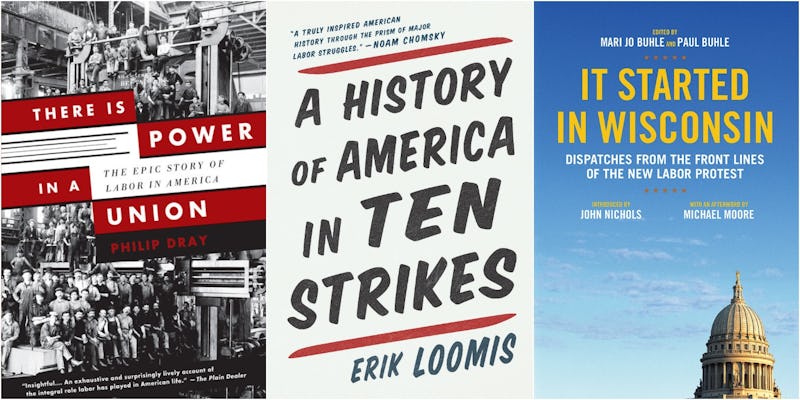 From A Day Without a Woman in March to the teachers strikes that took place in multiple states throughout the spring to the nationwide prisoner strike that is happening right now, 2018 has been a busy year for labor movements large and small. Of course, these demonstrations are just the latest in a long history of worker protests in the United States that you can read all about in these books about famous strikes. No matter what the haters (or the president, for that matter) say, civil disobedience is not only an important American tradition, but a method that often garners serious results.
In addition to the political news and Washington D.C. drama that has been dominating the news cycle, headlines about unions and labor strikes have made their fair share of appearances this year. Although it may seem like it's been an unusually energetic period for the workers' rights, the nation's laborers have long been fighting for better wages and fairer conditions. From the Lowell Mill Girls strike of the 1830s and the Eight-Hour Day strikes in 1886 to the Memphis Sanitation strike in 1968, there have been dozens of important protests over the last 200 years that paved the way for the workers demonstrating and striking today.
If you want to better understand the labor movements of the present, brush up on the most important ones of the past in these five books about famous strikes in American history.