'HTGAWM' Fans Think Gabriel Is An Informant & They're Probably Right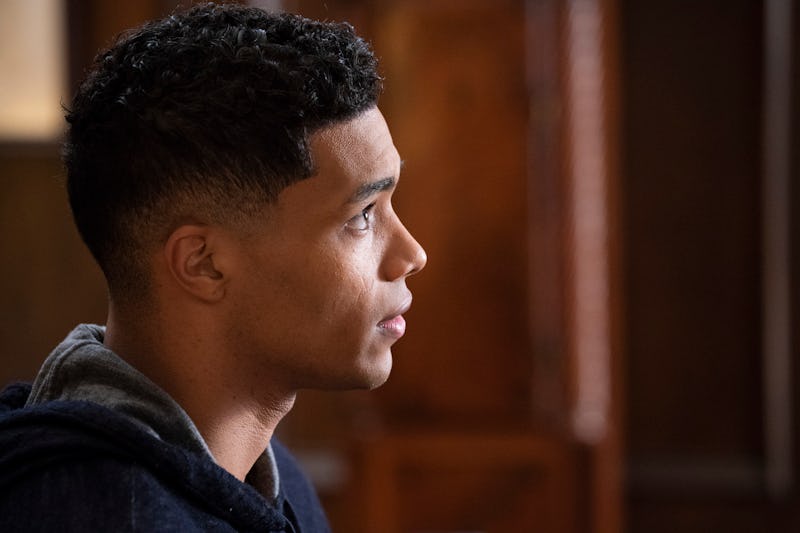 Eric McCandless/ABC
The mystery behind Gabriel Maddox continues to grow as revelations lead to more questions. Last week's episode revealed that Gabriel's phone call and shady voicemail was actually left for the now-dead District Attorney Miller. Now, investigators want to talk to Gabriel about the message and his connections with Miller. It remains to be seen how that interview will go down, but Gabriel seems like a pretty good liar. And, there are several clues that Gabriel is actually a police informant or working with major government players in some capacity.
So far, he has tried to convince Annalise and the Keating kids that his intentions are completely pure. According to him, he's just a brokenhearted boy who was abandoned by his biological father and wants to know more about the circumstances behind his death. But, no one — including fans — is buying this act, especially after that shady phone call and his generally weird behavior.
It's obvious that he's just one piece of a larger network that threatens to release all the skeletons in this crew's closet. Could he be the key to seeing some (or all) of our faves having their day in court over Sam Keating's death? It's possible, especially if he is working in some type of investigative capacity.
Here are all the reasons why the fan theories about this possible revelation might come true: