5 Goals You Don't Have To Share With Your Partner To Have A Lasting Relationship, According To Experts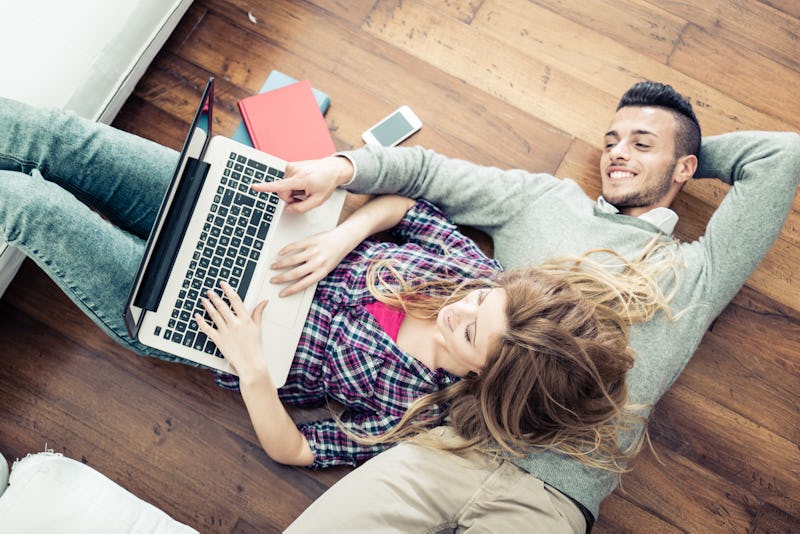 Shutterstock
When you think of an ideal relationship, you might have it in mind that you and your partner, or your potential partner, need to have all the the same interests, values, and ambitions. But the truth of the matter is, that is a pretty tall order for another unique human being. While each relationship might have non-negotiable pillars, it is worth noting that there are plenty of ways to be a very committed couple with different goals.
"Common ground can help to set the stage for safety and trust," Florida based psychologist Dr. Karin R. Lawson, PsyD, CEDS-S, tells Bustle. "That common ground can be similar values, similar backgrounds, similar professions, similar family dynamics. However, we continue to develop throughout our entire adulthood, which means our values can shift, because experiences impact us."
It's OK for two people to grow and change, Lawson says. And we won't always grow in the same way, or be interested in the same things.
"That can actually keep a relationship interesting, because then it's a continual process of getting to know what's new with your significant other," Lawson says. "People in relationships don't have to share every little detail about life and change, but people do need to feel connected and safe to share the important ones."
Yes, people can continue to have their own journeys while in a partnership! Below, look at a few goals you don't have to share with your partner, according to pros.