Here's Why You'll Definitely Want To Be Using Your Dating Apps On January 6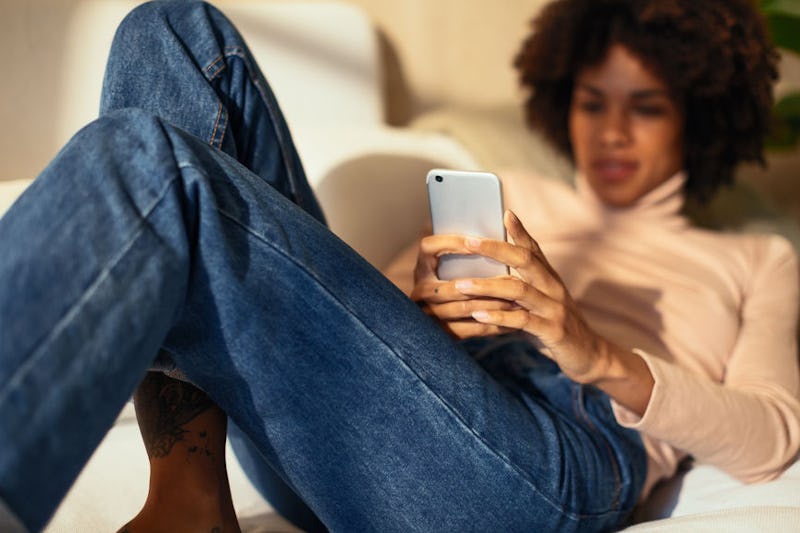 BONNINSTUDIO/Stocksy
With the New Year comes new beginnings. While for some those new beginnings involve goals to find a different job or working on themselves to be better and more empathetic people, for others it's about finding love. In fact, industry experts have discovered that the first Sunday after New Year's is the biggest day for online dating. It's been dubbed "Dating Sunday" because of this phenomena. This year alone dating app OkCupid is predicting a 70 percent increase in users on Dating Sunday, which happens to be January 6, 2019.
"The New Year is a great time to start fresh with how you approach online dating," Melissa Hobley, CMO of OkCupid, tells Bustle. "Whether it's updating your profile pic from a NYE party or sharing that you loved The Favourite, it's the perfect opportunity to begin the year with confidence and excitement. January is truly the best time to join. We see a huge surge in great people looking for love this time of year; people that care about what you care about. Dating is fun after all!"
With all that in mind, it's time to take your profile and communication skills to a whole other level. Here's why you should use your dating apps on Dating Sunday.