5 Retellings That Are Short Enough To Finish In One Weekend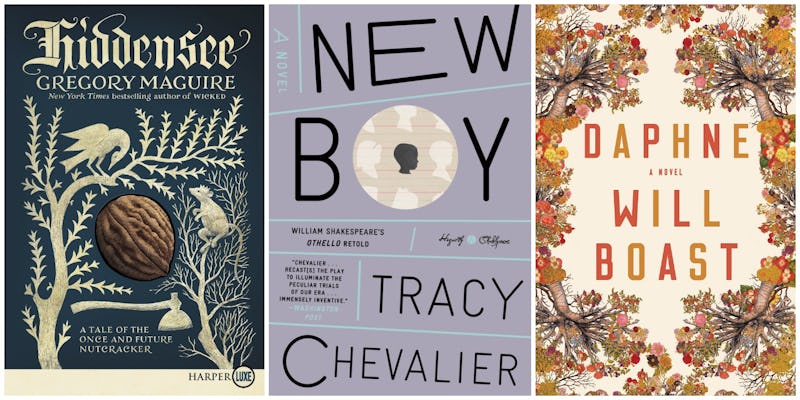 In an unpredictable world, there are few things that feel as comforting as a familiar story. That's why so many of us enjoy rewatching the same TV shows, listening to the same songs, and reading the same books over and over again. It's also why we're attracted to adaptations of narratives we are already familiar with, like these short retellings of classic books, myths, and fairy tales you can get lost in this weekend.
What retellings offer readers that few other books can is the perfect combination of the old and the new, the safe and the unfamiliar. The basic path the things like myths, fairy tales, and classic literature lay out is comforting, but it's the adaptations' twists and turns along the way that create exciting opportunities for readers to learn, reflect, and reconsider things they thought they already knew.
By now, readers are familiar with the wildly popular YA retellings in Marissa Meyer's Lunar Chronicles, which include wholly new stories about Little Red Riding Hood, Cinderella, Rapunzel, and Snow White. Anyone who loves adaptations probably also loves Gregory Maguire, who has reimagined everyone, from the Wicked Witch of the West and Alice to the Evil Queen and Cinderella. If you consider yourself a Jane Austen fan, then chances are you also know all the adaptations by now, from the rom-com Bridget Jones's Diary to the parody novel Pride and Prejudice and Zombies. You may think you have read through every version of every narrative out there, but no matter how many times a story is told, there is always another way to retell it.
Whether you're looking for a new take on a classic novel, or a modern interpretation of an age-old fairy tale, one of these five short retellings will get the job done.