The 5 Juiciest Things We Learned About Taylor Swift From 'Miss Americana'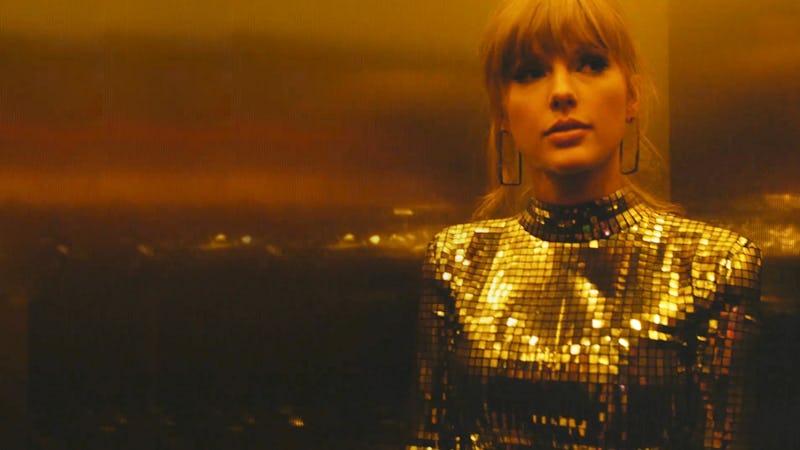 Netflix
Over the past few years, it's become quite fashionable for huge pop stars to give fans more access to their lives than ever before by taking part in behind-the-scenes documentaries. We've seen Katy Perry: Part of Me, Lady Gaga: Five Foot Two, and Beyoncé's Homecoming, among others. Now, Taylor Swift is getting into the game with her own documentary, and fans are learning some shocking revelations from Taylor Swift: Miss Americana.
The movie is a Netflix original film, like Homecoming and Five Foot Two before it, and it had its official premiere at the 2020 Sundance Film Festival. Ostensibly, the film is about the making of Swift's latest album, Lover, which was released in 2019. Indeed, the movie's title is even taken from one of the album's songs. But in actuality, the movie — the filming of which took place over a couple of years — is about a major transitional period in Swift's life and career. For most of the star's music career, Swift existed only in the public space. Whatever personal thoughts and beliefs she held were a mystery, as she didn't allow anyone to see the real her — beyond what she wrote in her songs, of course. But over the past few years, that changed. Swift began to openly discuss her political beliefs in 2018, a watershed moment for her, and since then the floodgates have opened. Miss Americana documents the thought process that went into that decision, along with many other aspects of Swift's hidden life.
So take a look below at the most shocking revelations from Taylor Swift: Miss Americana.