What Experts Want You To Know If You're Dumping Someone During Mercury Retrograde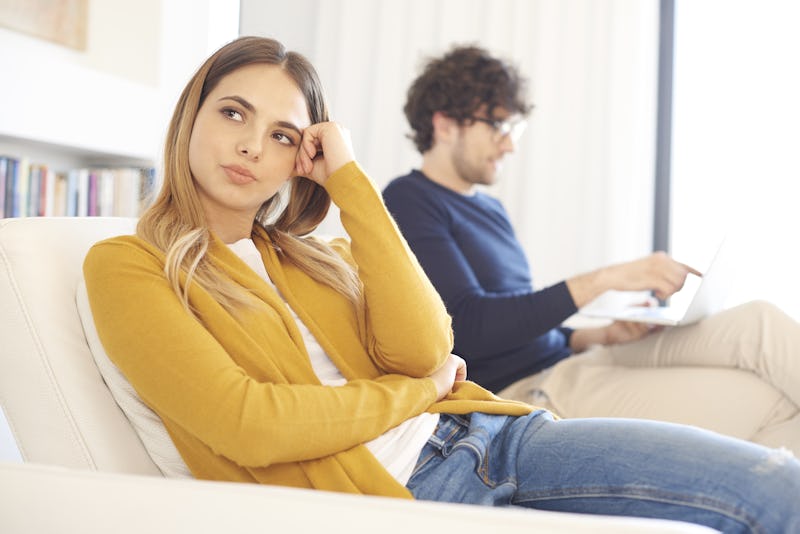 Shutterstock
Anytime Mercury goes retrograde, everyone gets into a weird mood. Besides messing up your travel plans and giving you headaches due to technology glitches, exes tend to show up out of nowhere, and it's just more difficult to get anyone to really understand you. When it comes to love, astrologers highly recommend for people to hold off on starting new relationships until after Mercury goes direct. While starting a relationship isn't ideal at this time, what about ending one? Is it a good idea to break up with someone during a Mercury retrograde?
"If you are ending something or bringing something to a conclusion, this is perfect energy," astrologer Suzie Wright, tells Bustle. "Wrapping up old business, signing contracts that have been already finalized and approved, and bringing things to a logical ending are all fine to do during a retrograde."
The same goes for a relationship that's been struggling for some time. If you've fallen out of love for a while, you're no longer committed to your partner, and you've realized that it's no longer the right situation for you, breaking up during a Mercury retrograde is fine. However, there are some really important things you really need to keep in mind.
If you're thinking about breaking up with your partner during Mercury retrograde, here's what astrologers want you to know first.