6 Guys From Becca's 'Bachelorette' Who Already Seem Destined For 'Bachelor In Paradise'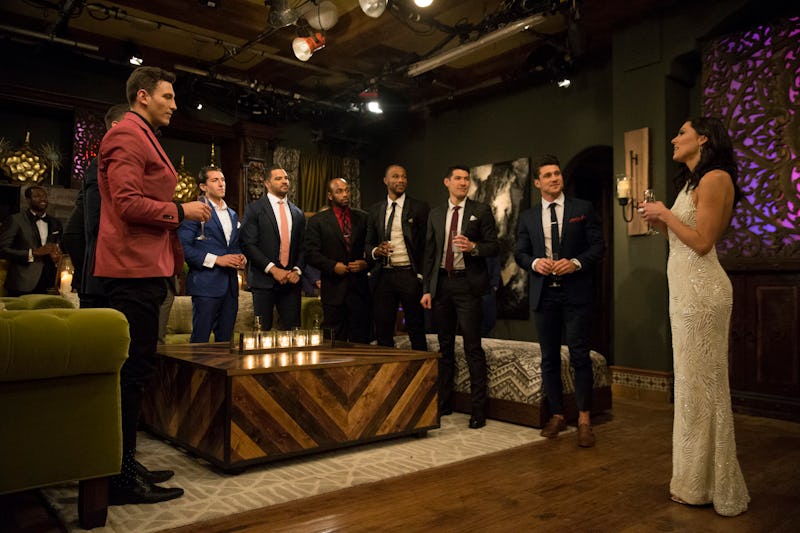 Becca Kufrin's season of The Bachelorette may have only just begun, but even from the premiere alone, it was easy to see that her pool of contestants is populated by men with a lot of personality. And now that we're two episodes in, there definitely seem to be a few guys from Becca's season who should go on Bachelor in Paradise this summer. Yes, The Bachelorette just started, but is it ever too early to start making predictions?
In some seasons, it takes a bit longer to get to know the contestants, but Becca's guys don't seem to be wasting any time. Even just a couple of episodes in, they are already determined to seal their place in Bachelor franchise history however they can. Throwing a framed photo in the pool? Stripping down to just your underwear and walking around the mansion during a cocktail party? Those are totally power plays for attention, and it seems like plenty of these guys have Paradise in their sights so far... even if they don't realize it yet.
Here are the six men who — if they don't end up winning Becca's heart in the end — seem destined for BiP this summer.