6 'Harry Potter' & 'GoT' FanFic Crossovers That'll Have You Begging For An IRL Mashup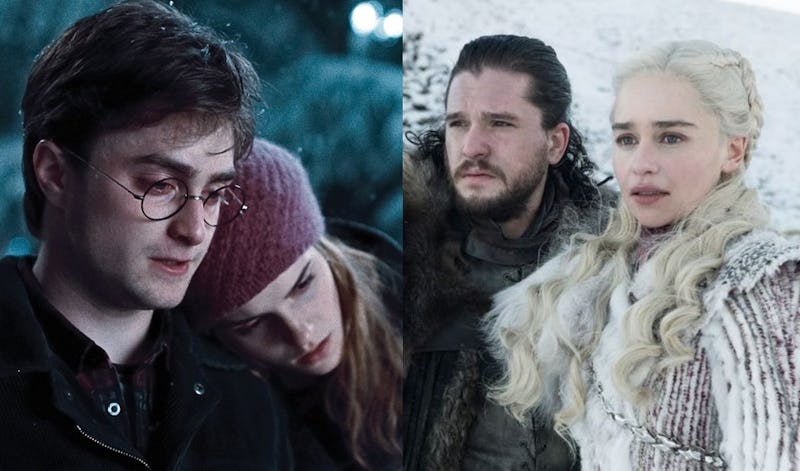 Warner Bros Pictures / HBO / Game Of Thrones
Can't get enough of Harry Potter? Just about over the books finishing? Similar to a break up, time is a healer when it comes to your favourite fantasy series wrapping up. But you can't tell that to someone in the midst of it can you? Just like you can't tell Game Of Thrones fans they will be "fine". What you might suggest though is some Harry Potter and Game Of Thrones hybrid fan fiction to get them through it because it's 2019 and why the hell not?
Fan fiction is a way to keep the story going. A chance to see what can happen in the universe of the fandom you love. An opportunity to make a world where two characters you always felt vibes for finally fall in love. Sometimes that can creep into erotica which isn't necessarily what we are going for here. Although in fairness lewdness and Game Of Thrones go together like bread and butter. So if that's your cup of mead, go for it.
Like a lot of internet fascinations there is an absolute myriad of options and, let's be real, far too many to mention. So, for your nerdy pleasures I have only gone and made a list.
Now play this to get you in the mood.