6 Signs That Your Sadness Is Actually A Sign Of High-Functioning Anxiety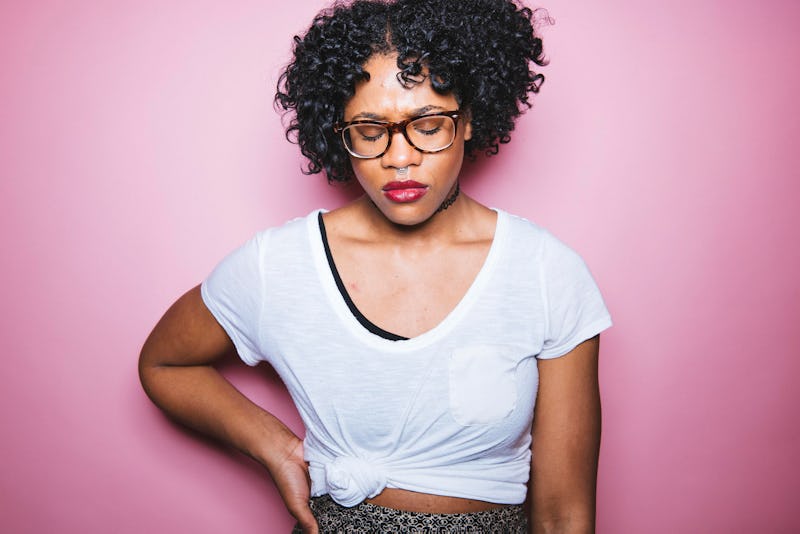 BDG Media, Inc.
When you're feeling down, it can be hard to pinpoint what exactly you're experiencing. We all go through hard times, but sometimes, when it seems like it's not going to end, it can be more than just a rough patch. If you've been feeling blue for awhile, you may be exhibiting some signs of high-functioning anxiety. Although sadness and anxiety have different symptoms, sometimes the two can get mixed up, especially if you are experiencing new emotions.
"In essence, sadness and anxiety are two very different emotions," clinical psychologist Dr. Carla Marie Manly tells Bustle. "Anxiety can be described as fear regarding a future or current event. Sadness, however, arises as a result of feeling a sense of loss. In our hectic world, it can become easy to lose touch with the differences in our feelings. Sometimes we simply don't pause to recognize our feelings and the messages they are sending to us. As a result, we often confuse hurt with anger or sadness with anxiety."
Of course, seeing a therapist can always help you get down to the bottom of your issues and help you determine whether sadness stems for anxiety, or even depression. But if you're newly navigating through your feelings, look out for these six signs that your sadness could actually be a sign of high-functioning anxiety.