6 Signs Your Anxiety May Be Making Your Problems Seem Worse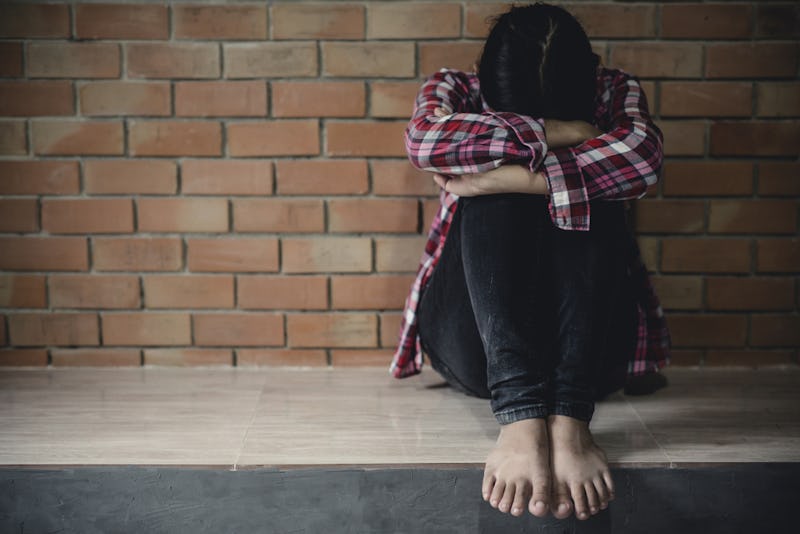 271 EAK MOTO/Shutterstock
Everybody worries about something throughout the day. But those who experience anxiety might find those worries to be elevated. In order to avoid slipping into a panic attack, there are ways to tell if your anxiety is making a problem bigger than it is so that you can help yourself.
Anxiety disorders affect up to 40 million adults in the United States each year, making it the most common mental illness, according to the Anxiety and Depression Association of America (ADAA). And anxiety, according to Dr. Alexandra Lash, licensed clinical psychologist, is one of those things where no one size fits all. While some may experience physical symptoms of anxiety, others may face more emotional stressors. Dr. Lash tells Bustle, "Some worry is normative. There are stressors that are real. Anxiety is when it's impacting your function."
But there are ways to relieve these physical and emotional symptoms of anxiety when you feel them surfacing. "Find your own comfort," Dr. Lash says. "Try cooking or turning off electronics to re-read your favorite book." By stepping away from what provokes anxiety, you could help yourself from making a problem seem bigger than it is.
If you're experiencing anxiety symptoms, it's worth seeking help from a licensed therapist. The ADAA lists a number of therapy options to make finding support easier. Dr. Lindsay Henderson, PsyD, adds, "There are several telehealth providers, like LiveHealth Online that allow patients to choose the therapist of their choice and speak with them from their smartphone via video chat." It's crucial to understand that you are not alone and support is available.
But if you feel you're struggling, here are some signs your anxiety may be making a problem seem bigger, and it's time to ask for external help.