6 Things Experts Want You To Know Before You Take Magnesium To Help You Sleep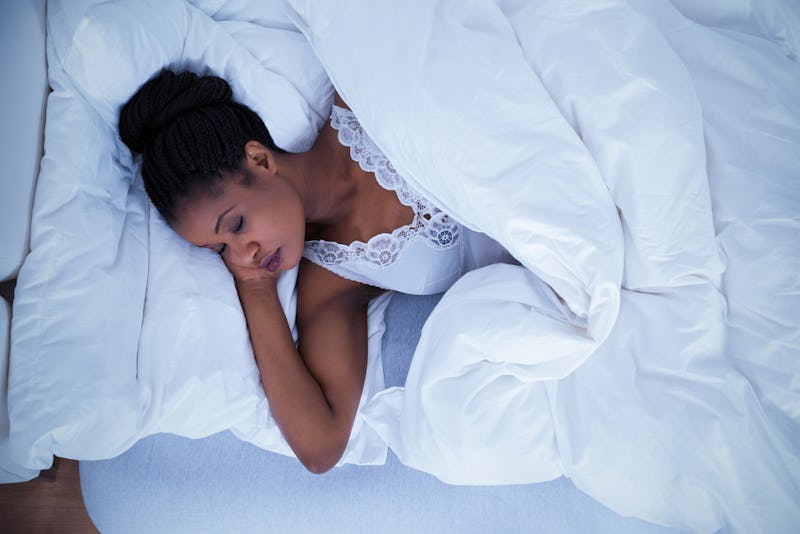 Andrey_Popov/Shutterstock
While there are countless things you can do in order to get good sleep — such as partaking in a relaxing evening routine — many people find it helpful to take magnesium before bed, too. "This mineral plays a role in all sorts of processes within the body, including "improving blood pressure, relaxing muscles, [...] and supporting brain function," certified wellness coach David Nico, PhD, tells Bustle. But it has a relaxing quality, as well.
Taking it before bed can help you drift off and sleep comfortably throughout the night. And while it can be beneficial for anyone, it can be particularly helpful if you happen to be deficient. After all, "one of the common symptoms of magnesium deficiency is poor sleep," Amy Archer RDN, CLT, CHWC tells Bustle.
Magnesium deficiencies can occur, but if you have a balanced diet, you're probably OK. "Most of us get our recommended daily amount of magnesium from our diet as it is found in many nuts, whole grains, and green vegetables," Bill Fish, certified sleep science coach and co-founder of Tuck, tells Bustle. "There are traces of magnesium in meat and fish as well."
And yet, deficient or not, magnesium can still be a helpful sleep aid for some. Here are a few things experts want everyone to know about taking magnesium for sleep.