6 Zodiac Couples Whose Online Chemistry Doesn't Translate In-Person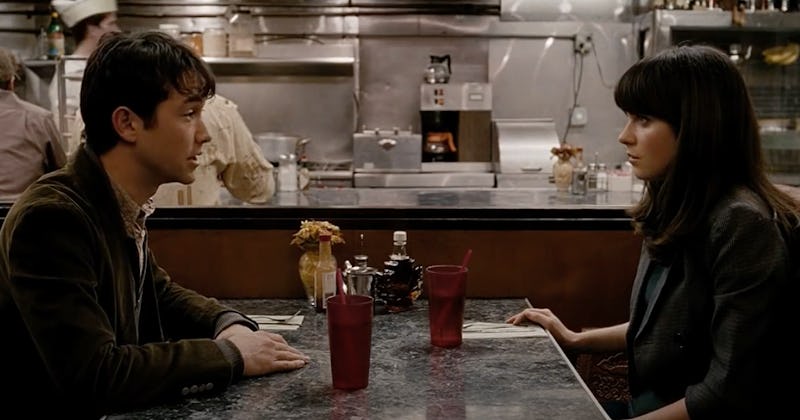 500 Days of Summer/FOX Searchlight
One of the harsh realities of falling for someone online is that you'll never really know what your connection will be like until you meet in person. If you're lucky, you'll come out of quarantine with a cute love story worthy of a Netflix rom-com. But if you're one of the zodiac couples whose online chemistry doesn't work in real life, your love story could be over before it got a chance to really begin.
It can be easy to get caught up in the excitement of meeting someone you finally connect with, especially when you're self-isolating. There are even zodiac signs who'll fall for someone after just one Zoom date. However, just because someone's good with words over text, doesn't mean they'll be good at communication in person. You can even exchange really hot sexts with someone for a couple of weeks, only to find that you're not as attracted to them in person as you thought you'd be.
It's not all bad, though. If anything, it can be hard to find someone you have good chemistry with online. But if you're any of the zodiac couples below, making things work offline may be a bit of a challenge. So, here are the zodiac couples whose online chemistry doesn't translate in person, according to astrologers.