6 Zodiac Signs Most Likely To Try New Things In Bed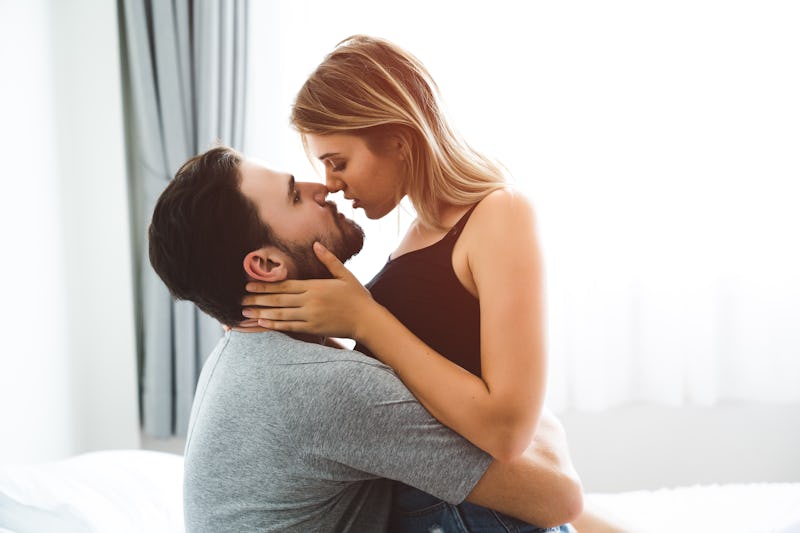 Shutterstock
Being with a partner who's sexually adventurous and willing to try new things in bed will open up your sex life to a world of all kinds of different possibilities. If you're with a Cancer, SKYN Condoms 2019 Sex & Intimacy Survey found that you're in luck. Nearly 80% of Cancers say they're most likely to be adventurous with locations, and 70% say they would like to bring more kink and fantasy into their sex lives. But according to astrologers, Cancers aren't the only signs willing to explore new things in the bedroom.
When you think of sex and astrology, chances are Scorpio comes to mind. As astrologer Clarisse Monahan, tells Bustle, in astrology Scorpio rules the eighth house, which is all about sex, death, and the occult. So you might be surprised to find that trying new things in bed isn't really what a Scorpio does. "Scorpios always gets labelled the most sex fixated," Monahan tells Bustle. "But the most sexually adventurous are surprisingly some Earth signs (Virgo and Taurus)."
But while these signs like to keep things interesting, all zodiac signs can change things up if they really want to. So here are the zodiac signs that are most likely to try new things in bed, according to astrologers.