7 Badass Women Working In U.S. Government Today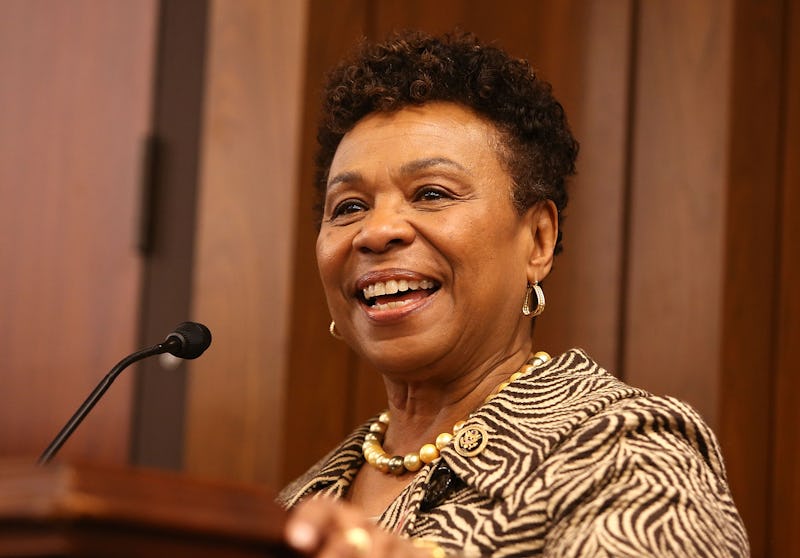 Paul Morigi/Getty Images Entertainment/Getty Images
It's no secret that women are terribly underrepresented in American politics, but the badass women working in the U.S. government today compensate for their lacking numbers with sheer coolness. I mean, in an ideal world, yes, we'd have both the numbers and the coolness, and hopefully we'll get there eventually, but, well... you know what I mean.
It's been about a century since Jeanette Rankin became the first woman elected to Congress, and while women have made huge strides in government since then, things appeared to stall with the 2016 election. Aside from electing president a man with a well-documented and often-discussed lack of respect toward women, the actual number of women elected to Congress stayed about the same in the 2016 election. That would be fine if women made up half of Congress, but that's not the case. Just 104 women were elected, meaning 19 percent of lawmakers are women — in contrast, about half of Americans identify as ladies.
This lack of representation is disheartening, especially given the staunchly conservative bent of the Donald Trump's administration. But pessimism doesn't accomplish anything, unless you take my attempt back in November to take a four-year nap as an accomplishment. (I'm told it doesn't count.) Rather than moving to Canada or going off the grid until things chill out, celebrate the women working in government today — and work toward getting more there. Here are seven examples to start.