7 Authors From Countries Affected By Trump's EO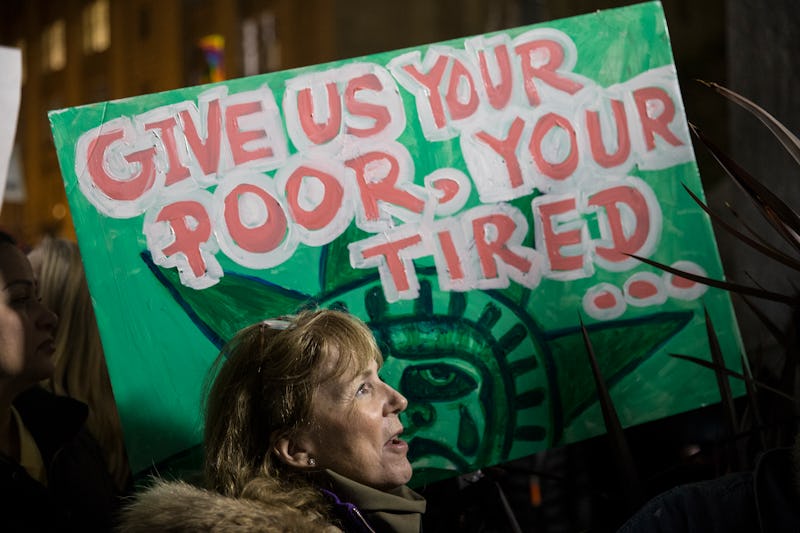 Stephen Brashear/Getty Images News/Getty Images
On Friday, Donald Trump signed an executive order restricting immigrants, refugees, and green card holders from seven Middle Eastern countries from entering the U.S. In order to understand who is impacted, and how and why, you should read books by authors from the countries affected by Trump's immigration order. I've got seven suggestions for you below, so let's dive in.
Since Trump signed his immigration order on Jan. 27, reports of its global disruption have poured in. Around 1 million Iranian-Americans and their countless relatives are not cut off from each other. Celebrities have been forced to cancel appearances at the Academy Awards, including the cast and crew of The Salesman, which was nominated for Best Foreign Picture. An Iraqi woman traveling to the U.S. for medical treatment died hours after the immigration order prevented her from boarding a flight. On this side of the Atlantic, at least two North American mosques have been attacked in the days since Trump signed his order, and his supporters have used misinformation about one of the attacks to support the idea of barring Muslims from entering the country.
Now, more than ever, it is important that we listen to and amplify Muslim voices. We can counter Islamophobia through stories, and we can promote the work of Muslim writers. Here are seven books that you must read by authors from the countries affected by Trump's immigration order.