7 Common Moments That Couples Who Get Divorced Go Through, According To Experts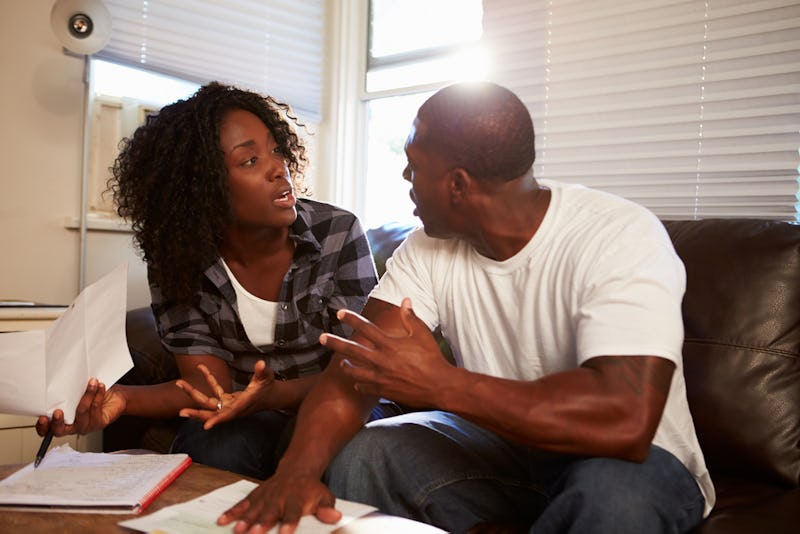 Monkey Business Images/Shutterstock
There are a lot of different things that go into a couple's decision to get divorced. It's usually not just one thing that makes someone want to start the process — it's typically a combination of the little things that slowly build up and impact the relationship over time. Every marriage is different. But according to experts, there are actually a few moments couples go through before getting divorced.
"You'll know when a marriage is reaching its breaking point," divorce attorney, Steven J. Mandel, tells Bustle. "Most of the time there will be a trigger that will push one party to rush to the lawyers to file for divorce, whether it's an affair, imprudent spending, or a moment where the spouse may feel slighted or disrespected." There's always a "last straw."
There are many questions you can ask yourself to see if your marriage is worth saving or not. According to Mandel, the most simple question to ask yourself is, am I happy? "It's such a simple concept," he says. "But an answer of, 'no' speaks volumes to the type of relationship you're in."
In addition to unhappiness, people usually feel "every emotion possible" in the moments leading up to the divorce. There's anger, fear, resentment, frustration, and sadness. Here are some common moments couples go through before getting divorced, according to experts.