7 Times You & Your Partner Would Benefit From Couples Therapy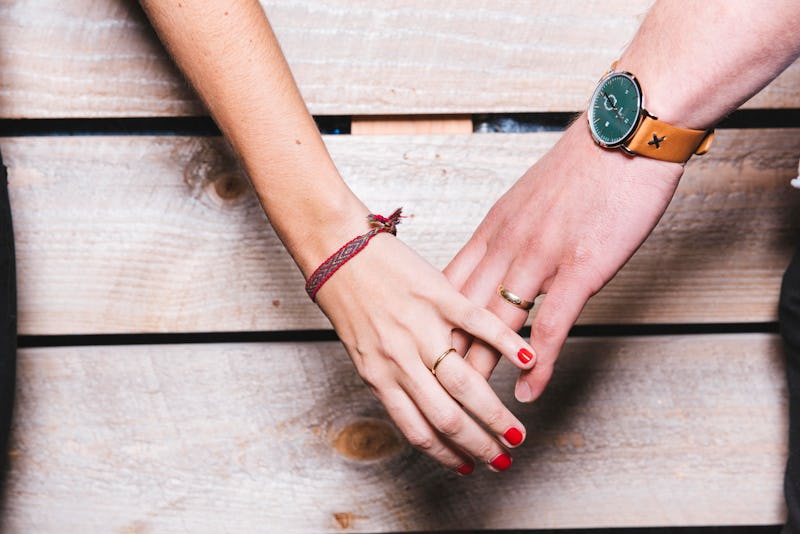 BDG Media, Inc.
People go to individual therapy for a myriad of reasons: Depression, anxiety, stress, issues at work, grief, health problems — the list goes on (and each is equally valid). Just like you encounter roadblocks you must overcome when it comes to your own life and well-being, relationships aren't free of rough patches. Knowing when to seek out couples therapy could be a game changer when it comes to keeping your relationship healthy and happy.
Though the work done in couples therapy differs from relationship to relationship, many aspects or techniques used are similar. Anthony Chambers, Ph.D., the chief academic officer of The Family Institute, and the director of the Center for Applied Psychological and Family Studies at Northwestern University, tells Bustle, "A good couples therapy session will help couples to increase their connection, will help the couple learn about scientifically informed principles and skills for what constitutes a healthy relationship, and will help each member of the couple better communicate and manage their emotions."
According to the Gottman Institute, couples on average wait out six years of "being unhappy" before seeking out a couples counseling, and professional help. But couples therapy can provide you and your partner with a safe space to talk out any major or minor issues that have come up in your relationship. These are seven signs that you and your partner could benefit from seeing a couples therapist.