7 Conditions Lyme Disease Gets Misdiagnosed As, Because It's The Great Imitator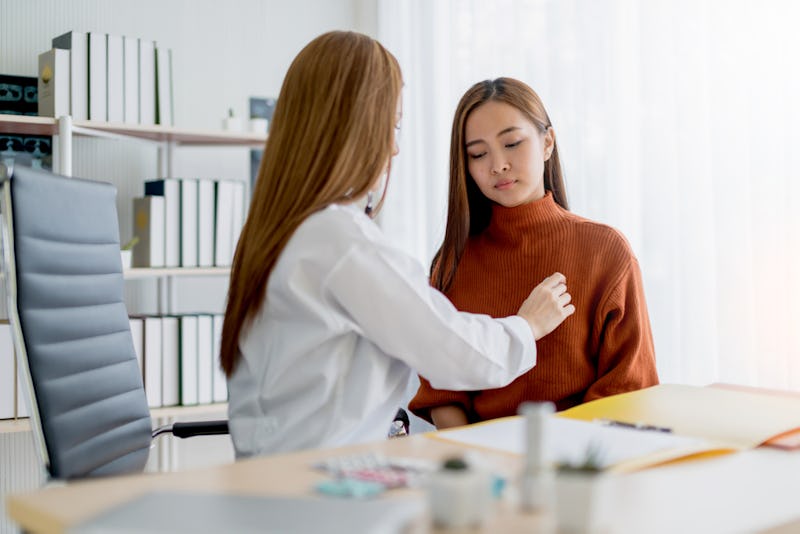 WHYFRAME/Shutterstock
Lyme disease is a notoriously difficult condition to test for, and many doctors aren't knowledgeable about it, which leads lots of Lyme patients to get misdiagnosed. The misdiagnoses of Lyme range from physical illnesses to psychological ones and often occur because Lyme can affect any organ system in the body in a multitude of ways, leading it to be labeled the "great imitator."
What further compounds the confusion is that many people don't notice contracting Lyme. "Infectious nymphal ticks are tiny — poppy seed sized — and tick bites can often go unnoticed. Most people never know they were bitten," Sunjya K. Schweig, MD, scientific advisor to Bay Area Lyme Foundation, tells Bustle. "The current 'gold standard' diagnostic for Lyme disease misses up to 60 percent of cases of early stage Lyme disease. If caught early, most cases of Lyme disease can be treated, but it is commonly misdiagnosed due to lack of awareness and unreliable diagnostic tests. If not treated promptly, Lyme may progress to a debilitating stage."
Late-stage Lyme symptoms include paralysis, arthritis, neurological problems, headaches, cognitive impairment, memory problems, hearing and vision problems, inflammation of the brain (meningitis), and inflammation of the heart (carditis or pericarditis), Dr. Schweig says. But when people present with these symptoms, doctors don't usually think to test for Lyme. "It is important to recognize that Lyme disease is the most common vector-borne disease in the US, and the diagnosis should always be part of an appropriate differential diagnosis," Dr. Schweig says. "There are about 329,000 new cases of Lyme disease each year."
Here are some conditions that Lyme is commonly mistaken for, according to experts.