7 Things Women Often Put Up With From Doctors But Shouldn't Have To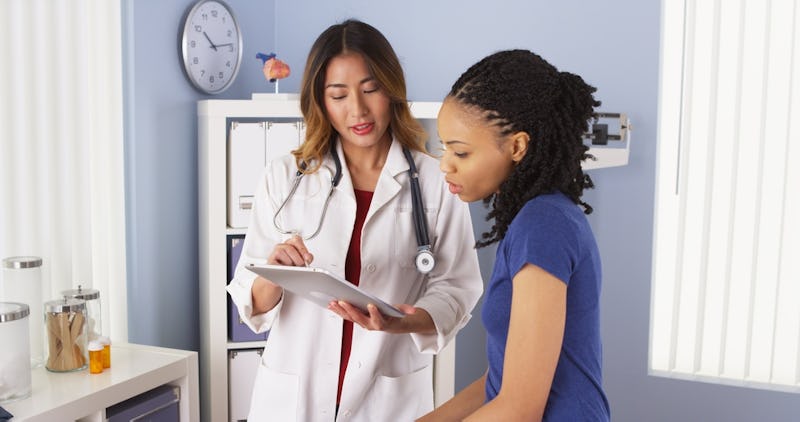 Rocketclips, Inc./Shutterstock
If the lack of research on women's health issues doesn't infuriate you already, the way women are treated by doctors will. Women with abdominal pain have to wait longer in the ER than men to receive painkillers, and women are more likely to die of heart attacks when their ER doctors are male (which is usually the case). In addition, women hear many rude, judgmental, and downright dismissive comments from their doctors.
That's why it's so important to find a doctor who has good bedside manner as well as medical qualifications. Bariatric surgeon Peter LePort, MD suggests asking yourself questions like, "Can you talk to him openly and honestly? Does she listen attentively to your questions? Does he answer your questions thoroughly? Do you believe she cares about your well-being?" he tells Bustle. "If [they] do not check all of these boxes, it is time for you to find another doctor. These may seem like questions that belong in the 'warm and fuzzy' category, but they're no less important than those you have about a doctor's skill and outcomes."
Here are some things woman often put up with from doctors but should never have to. If your doctor exhibits these qualities, you should not feel bad about looking for a new one.