9 Ways To Treat Lyme Disease Naturally, According To Experts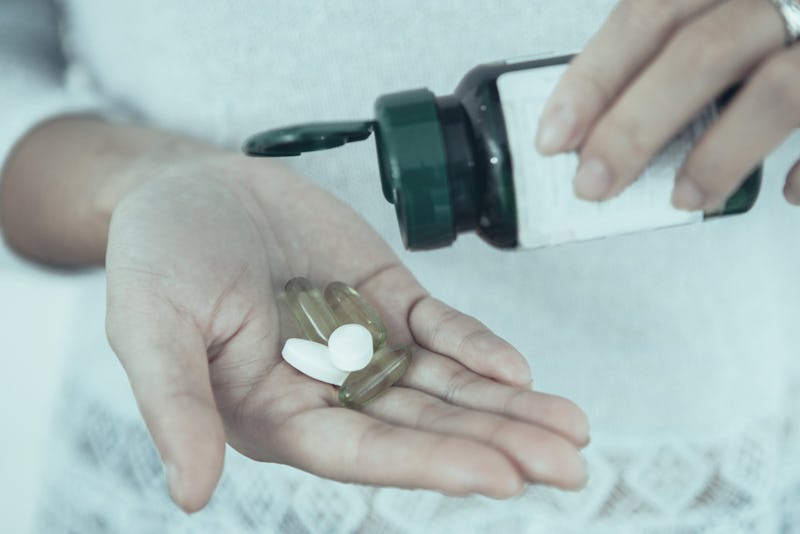 Mangostar/Shutterstock
It used to be believed that Lyme disease always resolved after a few weeks of antibiotics. But more and more reports are coming out of people who remain sick or even get worse after antibiotic treatment. For this reason, many physicians treating Lyme disease have also begun using natural methods like nutrition, herbs, and supplements.
"I believe it's important to address all aspects of a person," Kristin Reihman, MD, family medicine doctor and author of Life After Lyme, tells Bustle. The treatments she recommends to her patients include "supplementation, taking out allergens and inflammatory foods in the diet, making sure work and play environments are not toxic, remediating any mold and other issues that might be there that could undermine an otherwise healthy immune system, and looking at toxic relationships."
Having chronic Lyme disease may feel hopeless when there's no straightforward treatment that works for everyone. But that doesn't mean there isn't any treatment for you at all. To the contrary, there are lots of alternative options out there. Doing some research can help you find the one that suits your needs.
Here are some natural remedies for Lyme disease that may help patients who haven't had success with the standard antibiotic treatment or who want to try something additional, according to experts.