7 Crystals To Help You Feel Grounded During This Month's Full Moon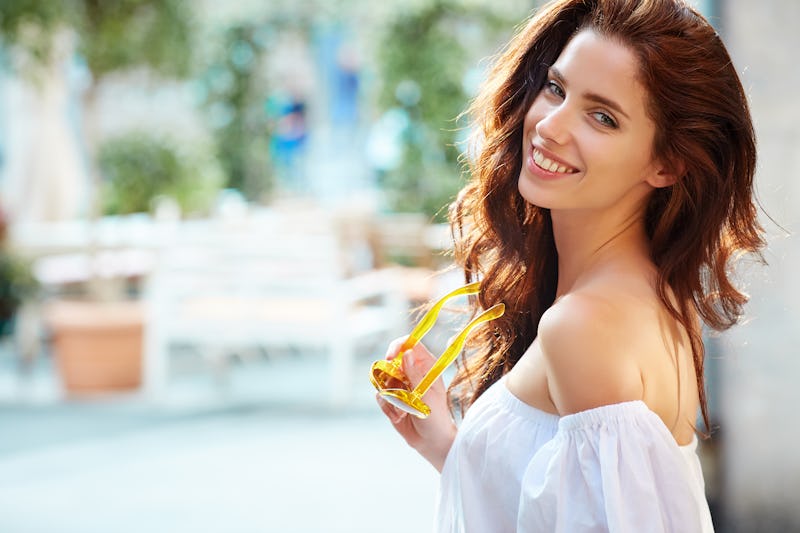 Shutterstock
Every month the Full Moon returns, packing intense emotional energy, but each month that energy is tailored per the planets' position. This month, the full moon is in Aquarius on Aug. 15 and you'll most likely be feeling loads of love. An influx of feelings always has the potential of being overwhelming. Harnessing the healing properties of crystals can help direct and tame all those ~feels~ so that you can make the most of the moon's energy. Knowing what crystals to use for the August 2019 full moon will help guide you through this lunar phase.
With a full moon's literal and figurative illumination there's an opportunity for enlightenment surrounding a situation. Which, coincidentally, is what Aquarius is all about. "Aquarius wants to make up its own mind and is always on the search for a bigger truth. The absolute truth. The truth that goes beyond perspective and into a higher place," Forever Conscious wrote on its site. August's full moon in Aquarius will focus its energy on how we can begin to change ourselves so that we can then contribute to changing the world for the better.
This moon is about healing, to lighten our own emotional loads, so that we can bring more love into the world. Crystals promoting healing will assist in spreading the love from your heart to the whole, entire world. Bustle spoke with Tarot Reader and Astrologer Caitlin McGarry of Tarot Graph as well as astrologer Cindy Mckean to learn more about what crystals to use during the August 2019 full moon.