7 Early Red Flags Of Infertility You Shouldn't Ignore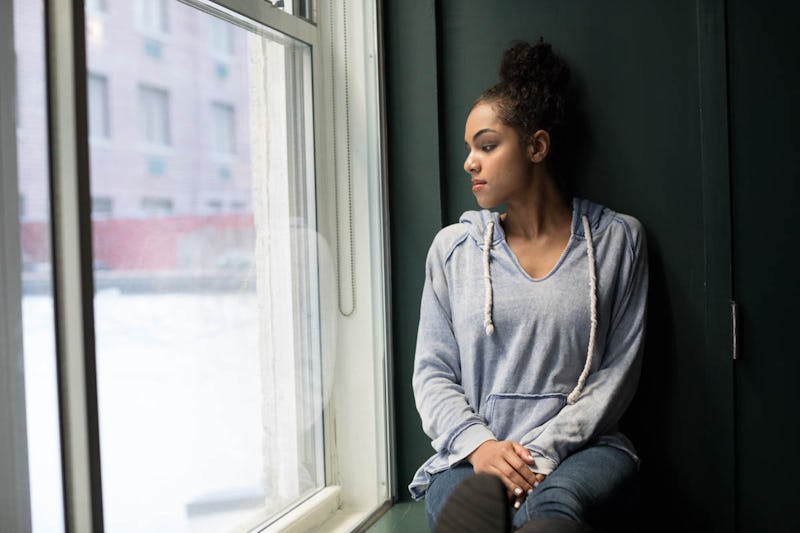 Ashley Batz/Bustle
Whether you're someone whose currently trying to have a baby or you're just considering having children in the future, it's important to be aware of what factors can affect your fertility. Although there's no need to panic about every change in your body, there are some early signs of infertility you shouldn't ignore. Taking care of reproductive issues early on can help improve your chances of having kids down the line, and it can also help you understand your body so you can improve your health overall.
"Being familiar with your cycles can help you identify changes — such as skipped periods or heavier bleeding — that may affect fertility and warrant assessment by a physician," reproductive endocrinologist Paula C. Brady, M.D. of the Columbia University Fertility Center, tells Bustle.
It's important to note that many of these symptoms that relate to infertility can occur and not pose a problem when it comes to conceiving. But they can indicate larger health issues that may make it more difficult to get pregnant down the line. When in doubt, see a reproductive endocrinologist, who can help determine whether or not these symptoms are related to your fertility or not.
Here are seven early red flags of infertility you should look out for, according to experts.