7 Easy-To-Miss Signs Your Partner May Be Giving Up On The Relationship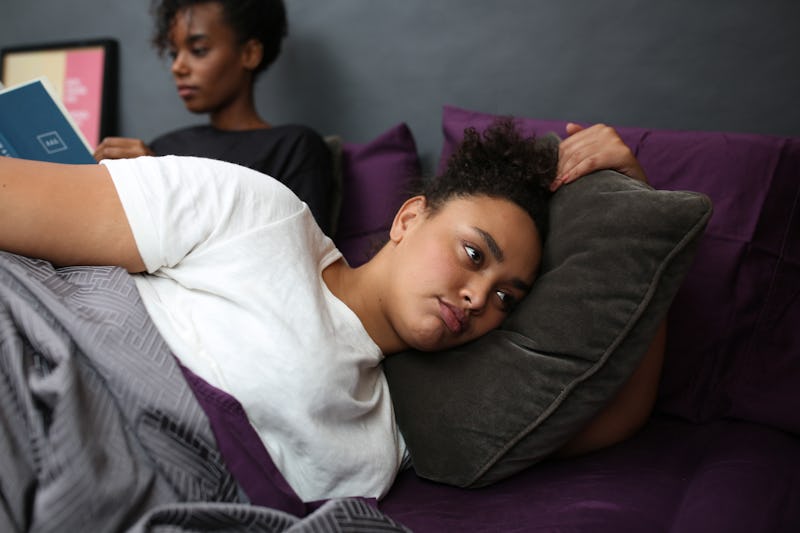 Ashley Batz/Bustle
It's easy to assume that your partner is just as happy in the relationship as you are. But subtle changes in your partner's behavior can indicate problems in your relationship that you may not be aware of. If you're not paying attention, you may miss some key signs that your partner isn't as happy as you think. According to experts, they may be giving up on the relationship without you realizing it.
Relationships takes a ton of work on the part of both partners to make it last long-term. When you feel like your partner is getting distant or giving up, it's so easy to put the blame on yourself. But as author and therapist, Connie Omari, LPC, tells Bustle, that's not usually the case.
"Many people give up on relationships because of themselves," she says. "People could be facing a major transition such as working a stressful job, or recovering from the loss of a loved one. As people go through these major life transitions, they may find that balancing this with the demands of a relationship is more than they bargained for." In some cases, people don't know how to handle conflict. So when things get rough, they automatically assume it's time to leave.
Unless you can somehow read your partner's mind, you can never really know what your partner is thinking. That's why paying attention to the details, and talking to them about it, is key. So here are some easy-to-miss signs that your partner may be giving up on the relationship, according to experts.